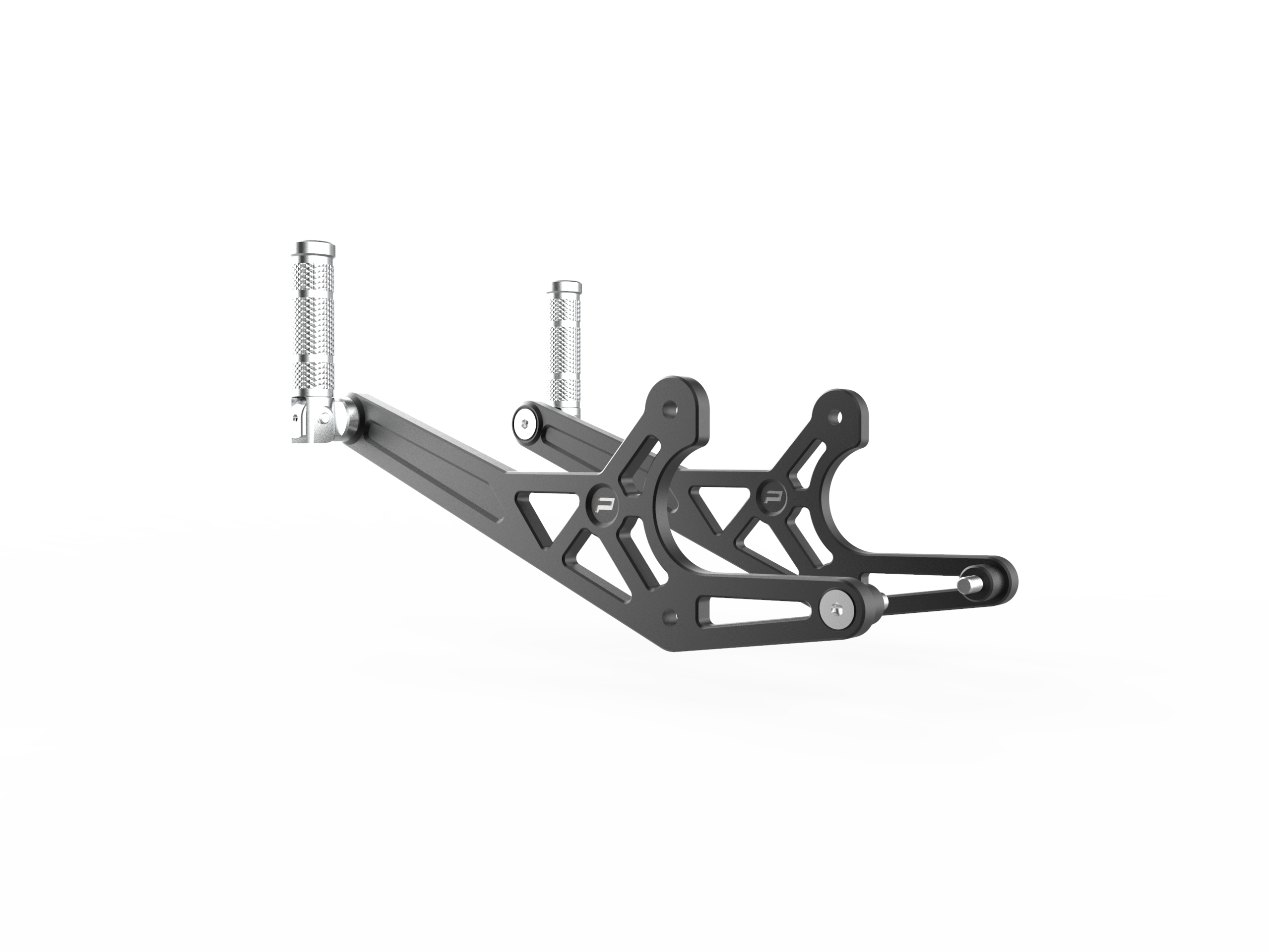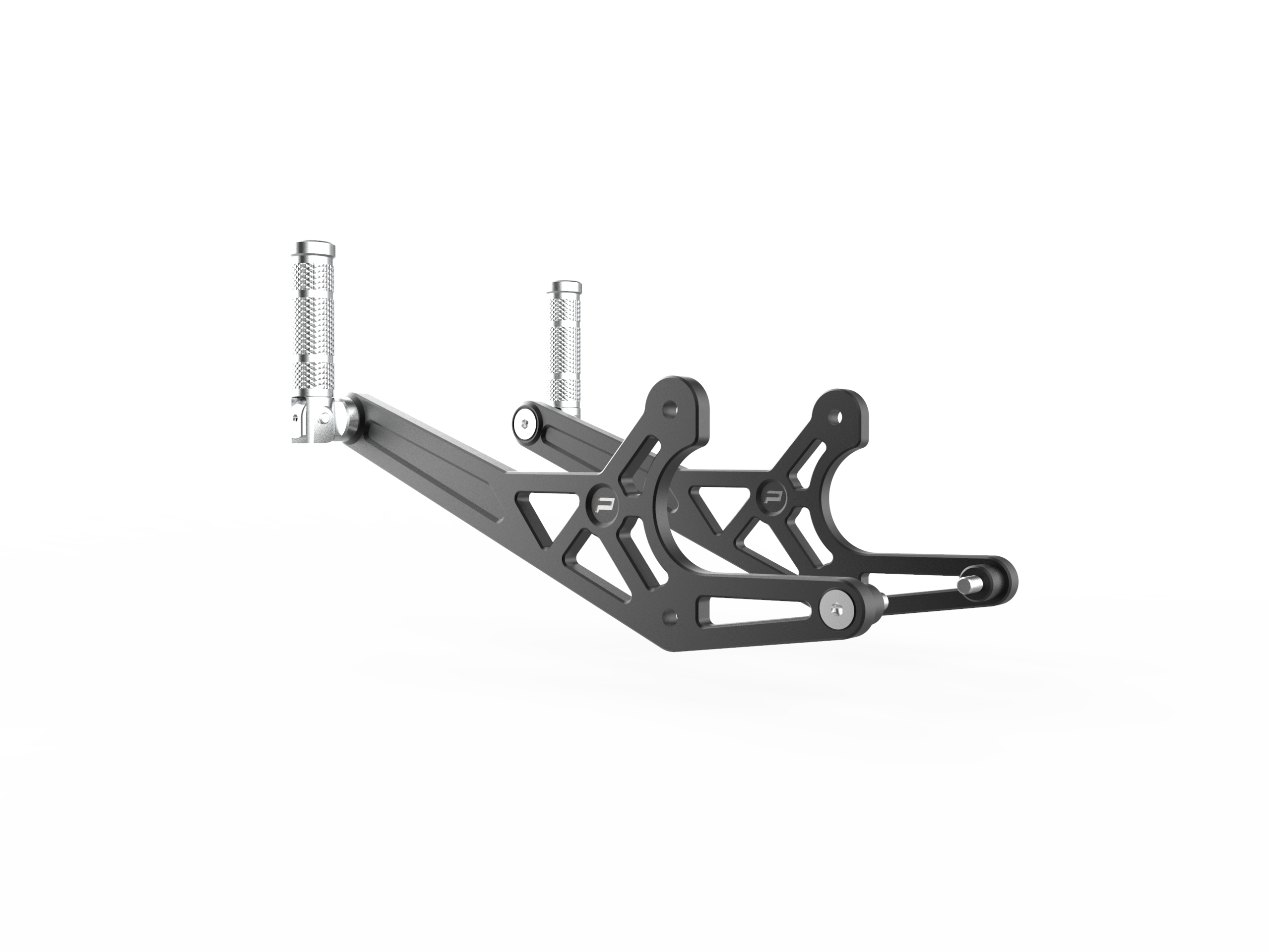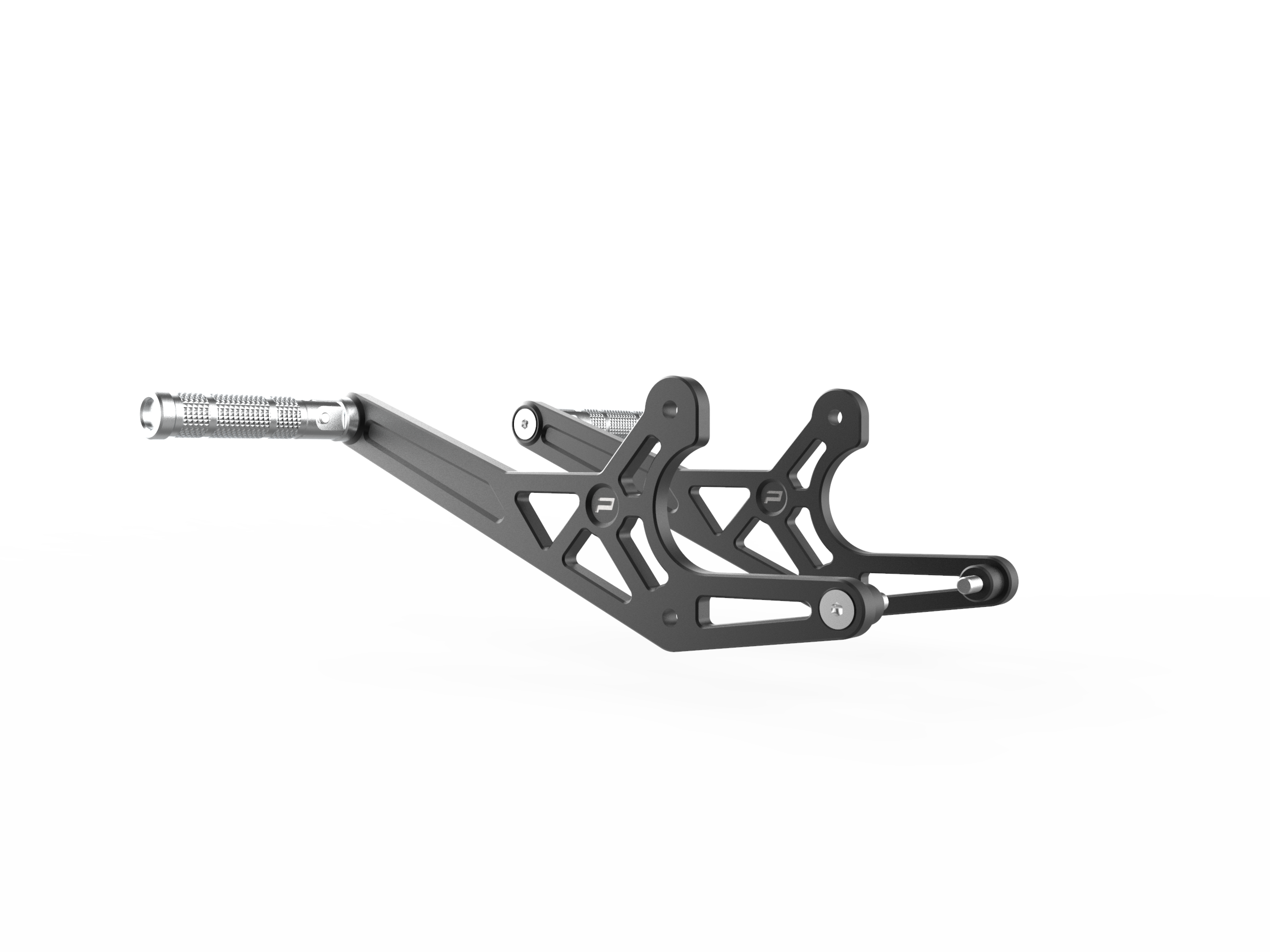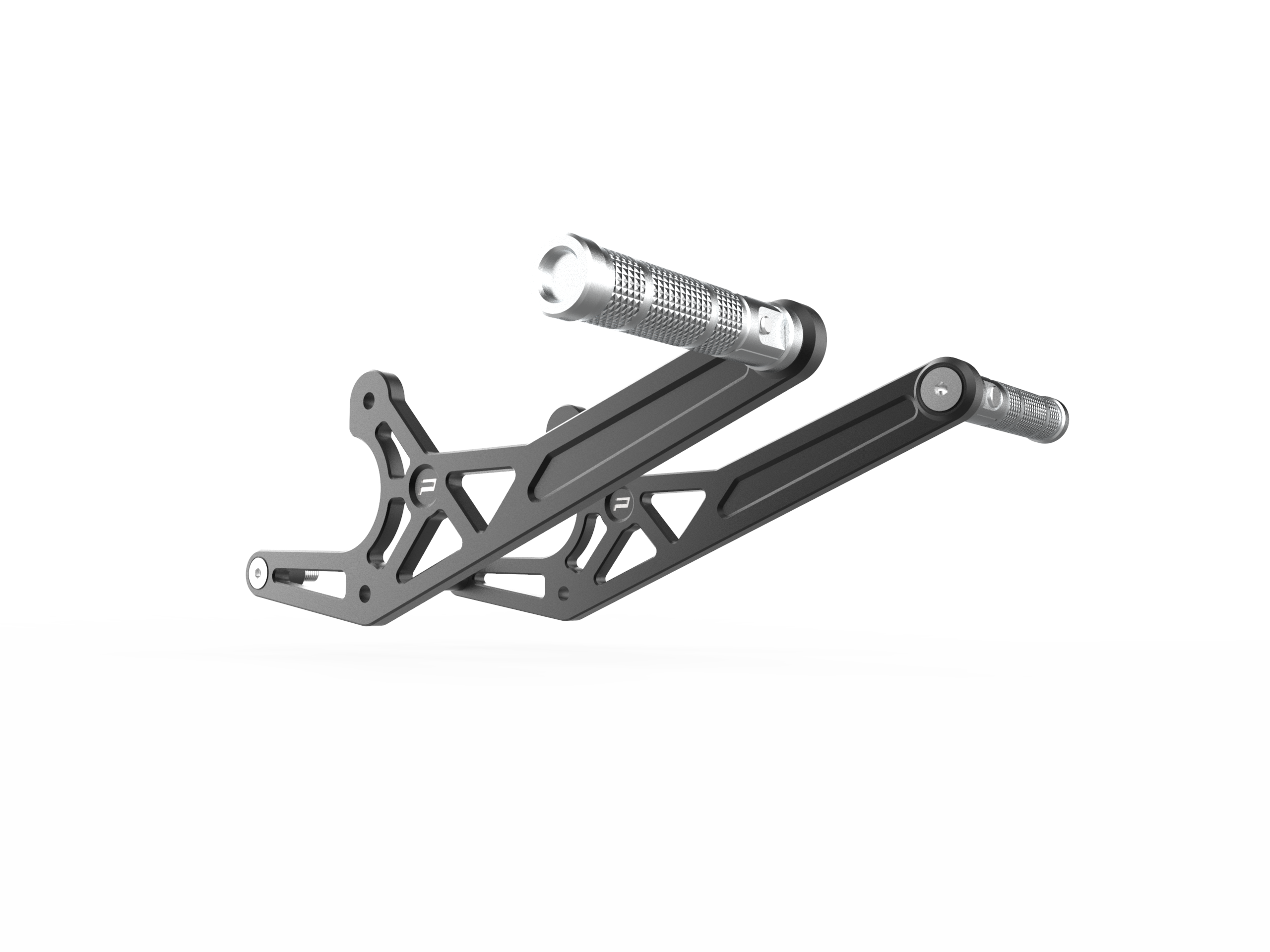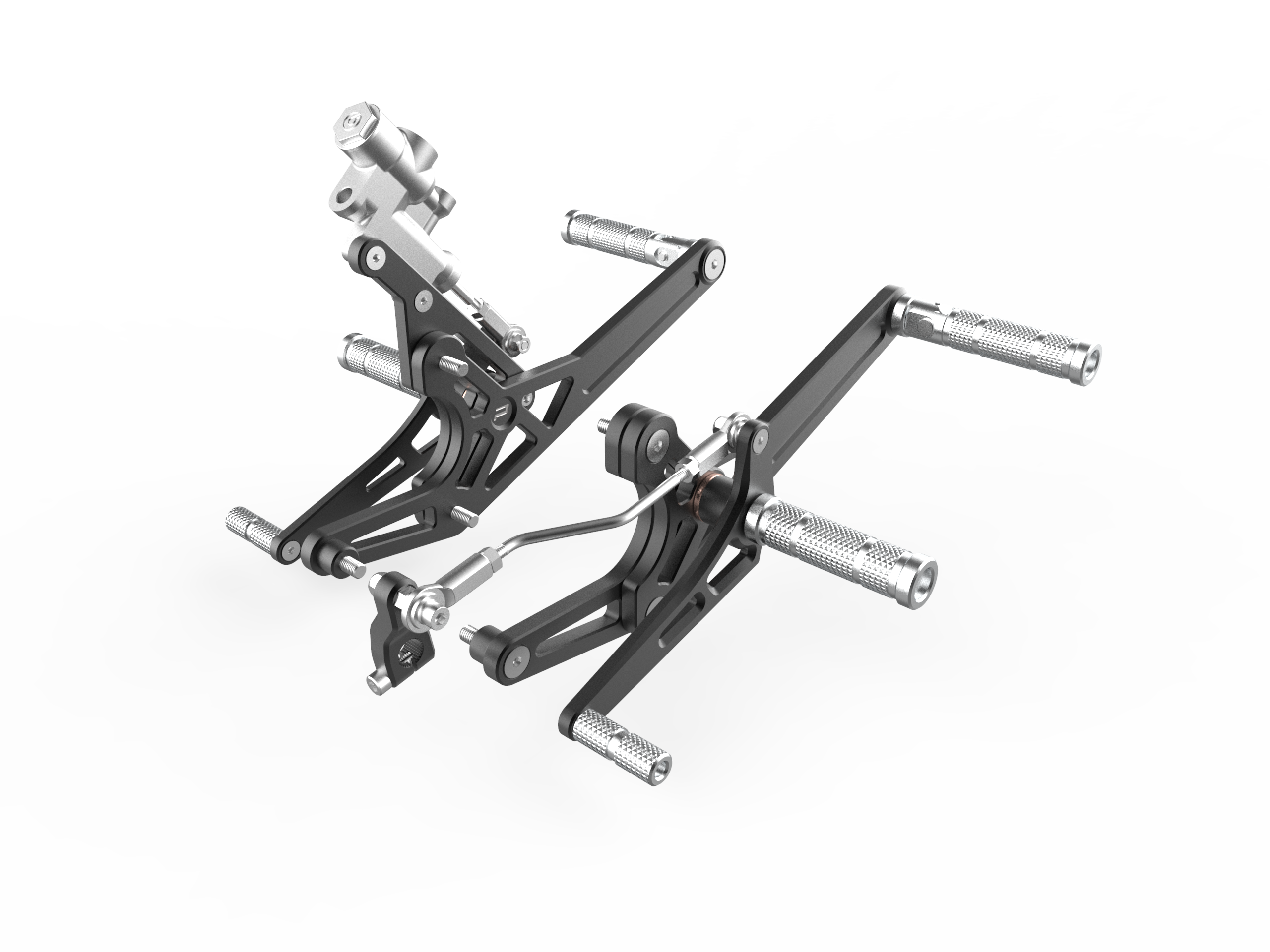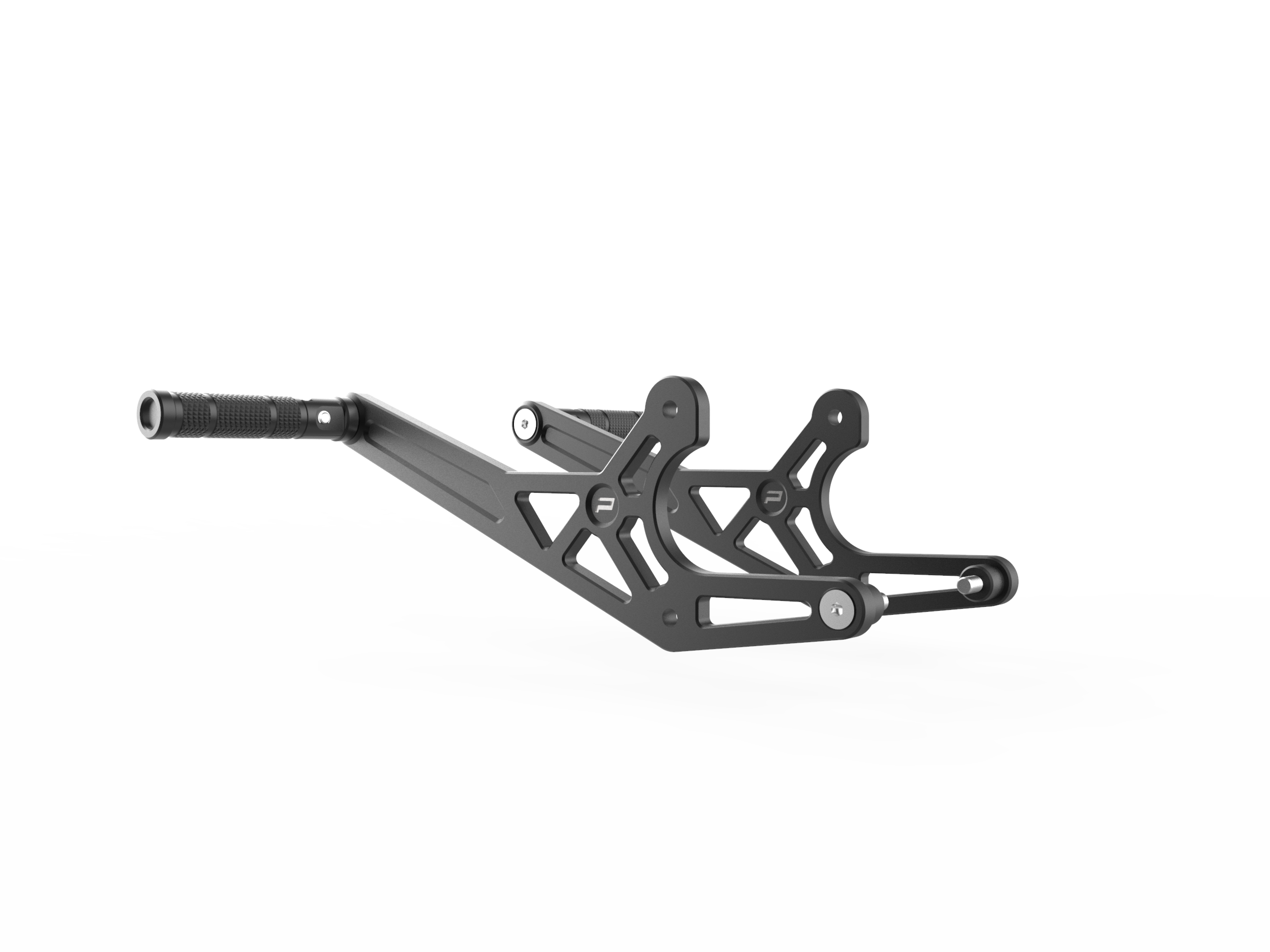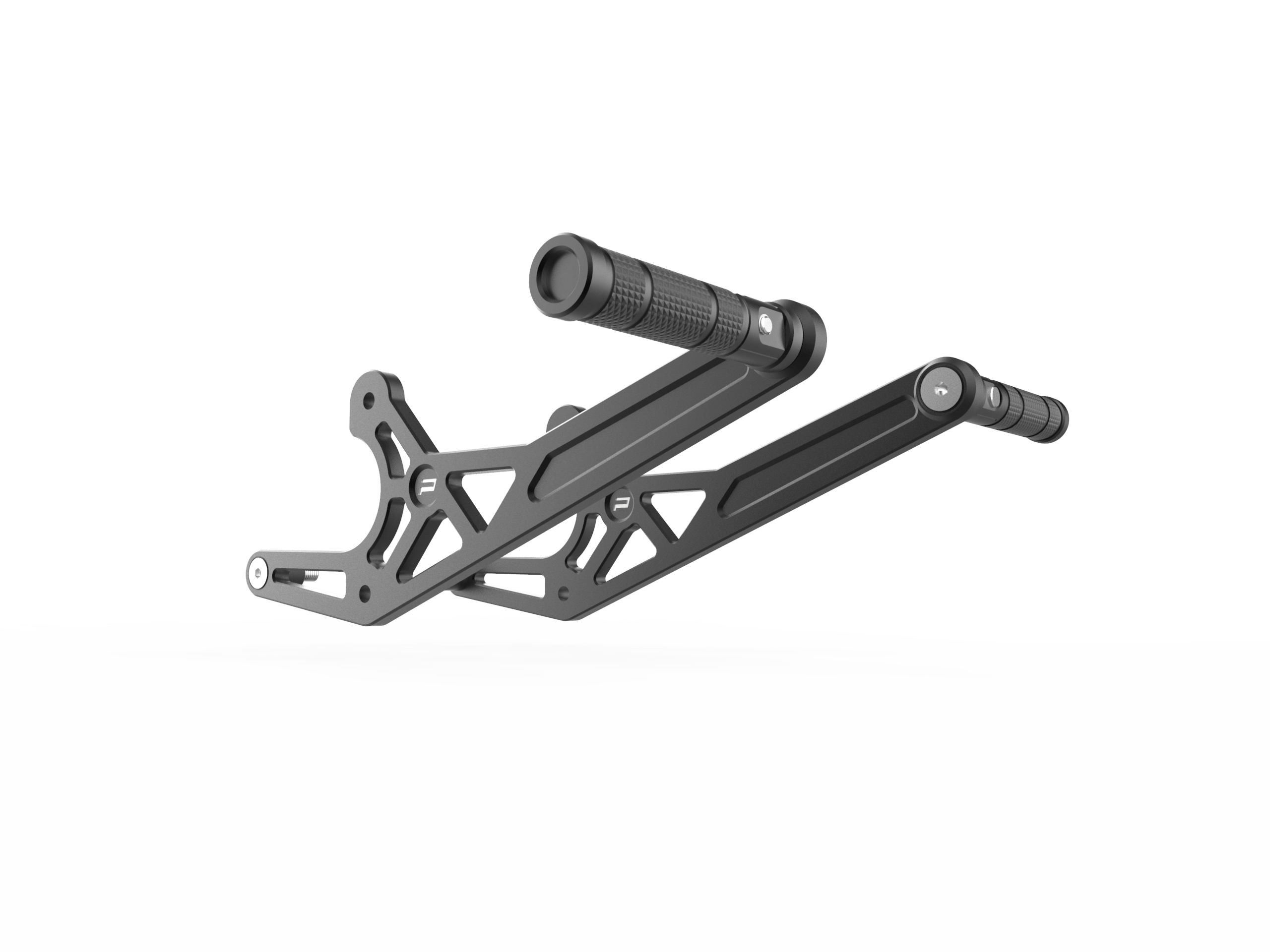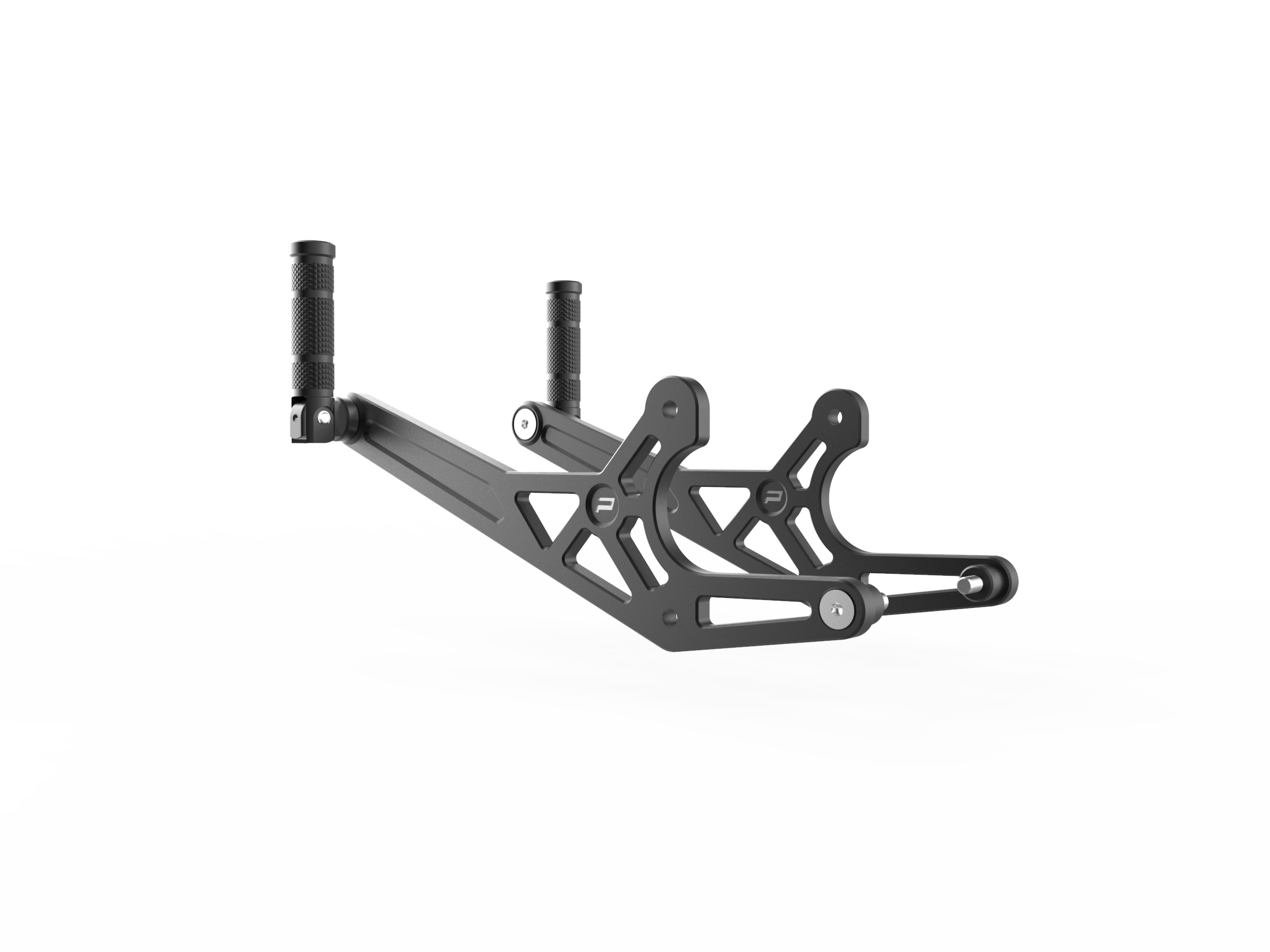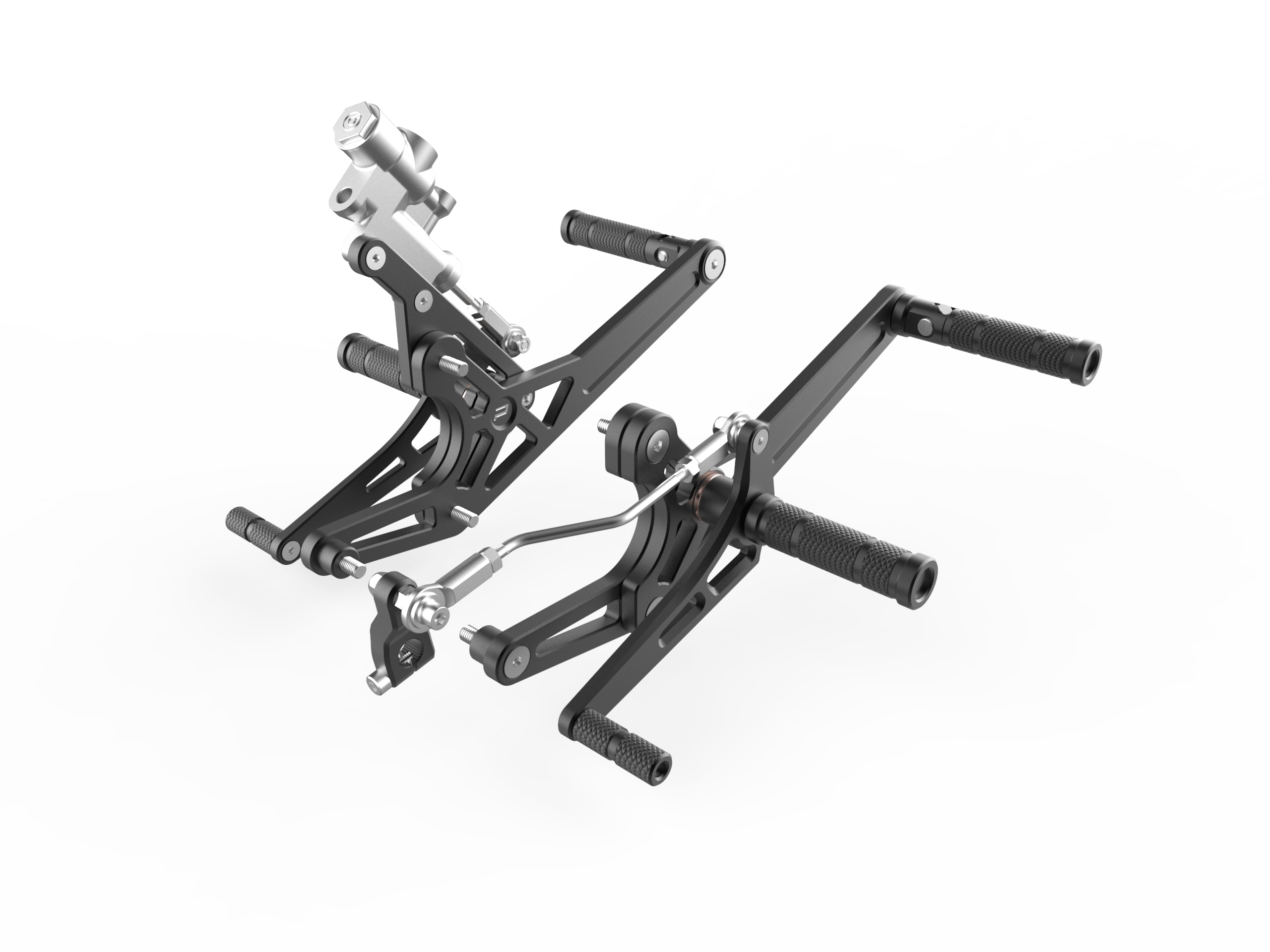 REARSET PASSENGER KIT
Taking a passenger in style has never been easier with our fully integrated passenger kit! This kit will fit seamlessly to your Powerbrick rearset 2.0.
The foot pegs in this kit are designed to be retractable so they can be flipped-up when riding solo. The integrated spring-and-ball system will keep the foot pegs in the right position. 
The base plates will be mounted using a third mounting point not previously used in the rearsets. This allows for better distribution of the loads for two passengers. All K-series have this additional mounting point on the gearbox so no alterations needed. 
The kit will be shipped to you as a 'build it yourself' kit with an easy to follow assembly manual. The kit contains the following parts:
Aluminum base plates anodised in black
Aluminum spacers for a third mounting point on the bike
Aluminum retractable foot pegs anodised in black or aluminum
Stainless steel bolt kit to build the passenger kit
Stainless steel bolts to fit the passenger kit to your bike (these will replace the original bolts that come with the rearset itself)
NOTE: This is not a standalone product and should be used in combination with the Rearset 2.0. Please contact us for a Rearset 1.0 compatible set
Replaces BMW Part no: 46711457232, 46711457234, 467123212489, 46712321242, 46711457231, 46711458021, 467123212479 and 46712321241