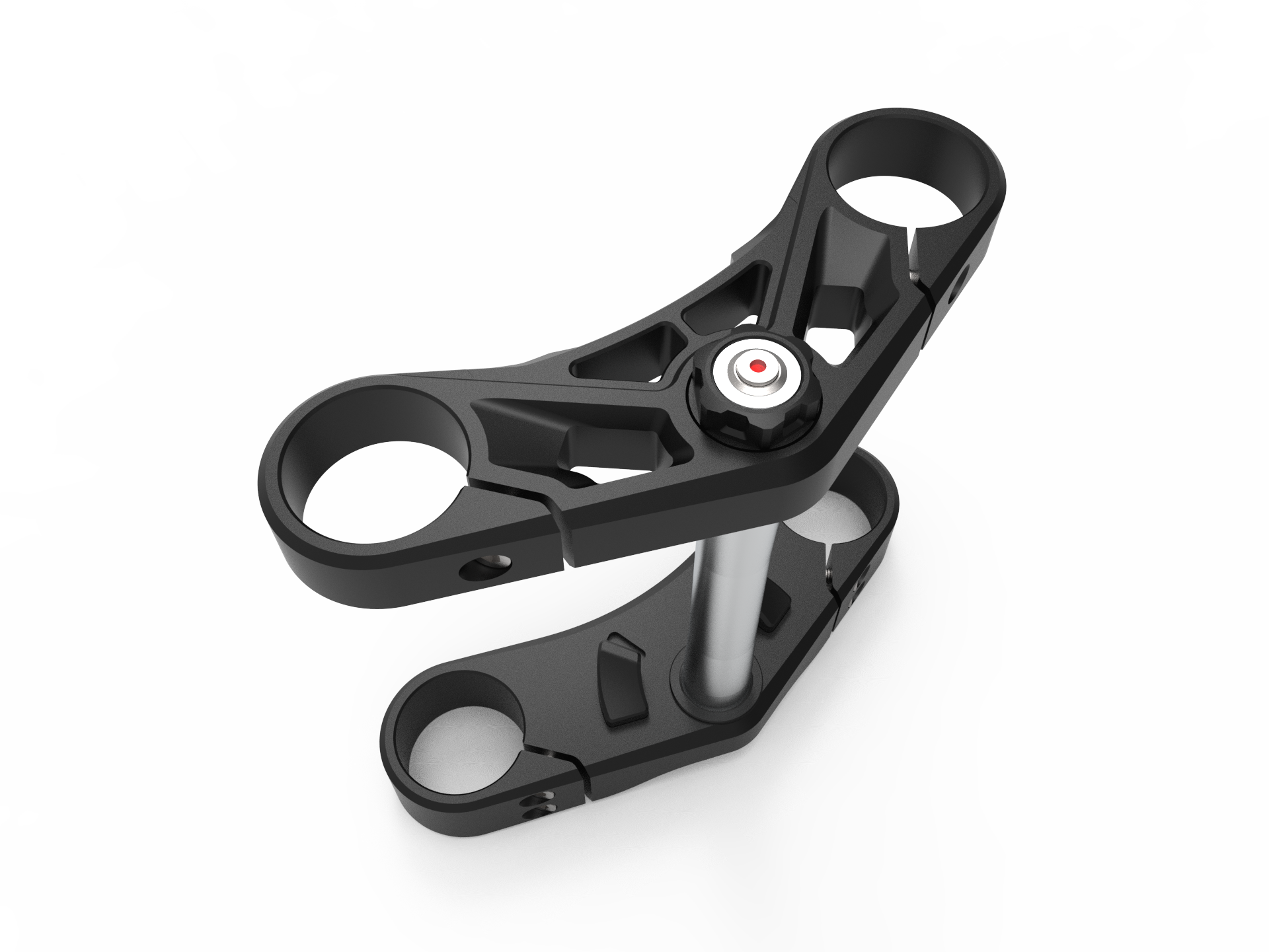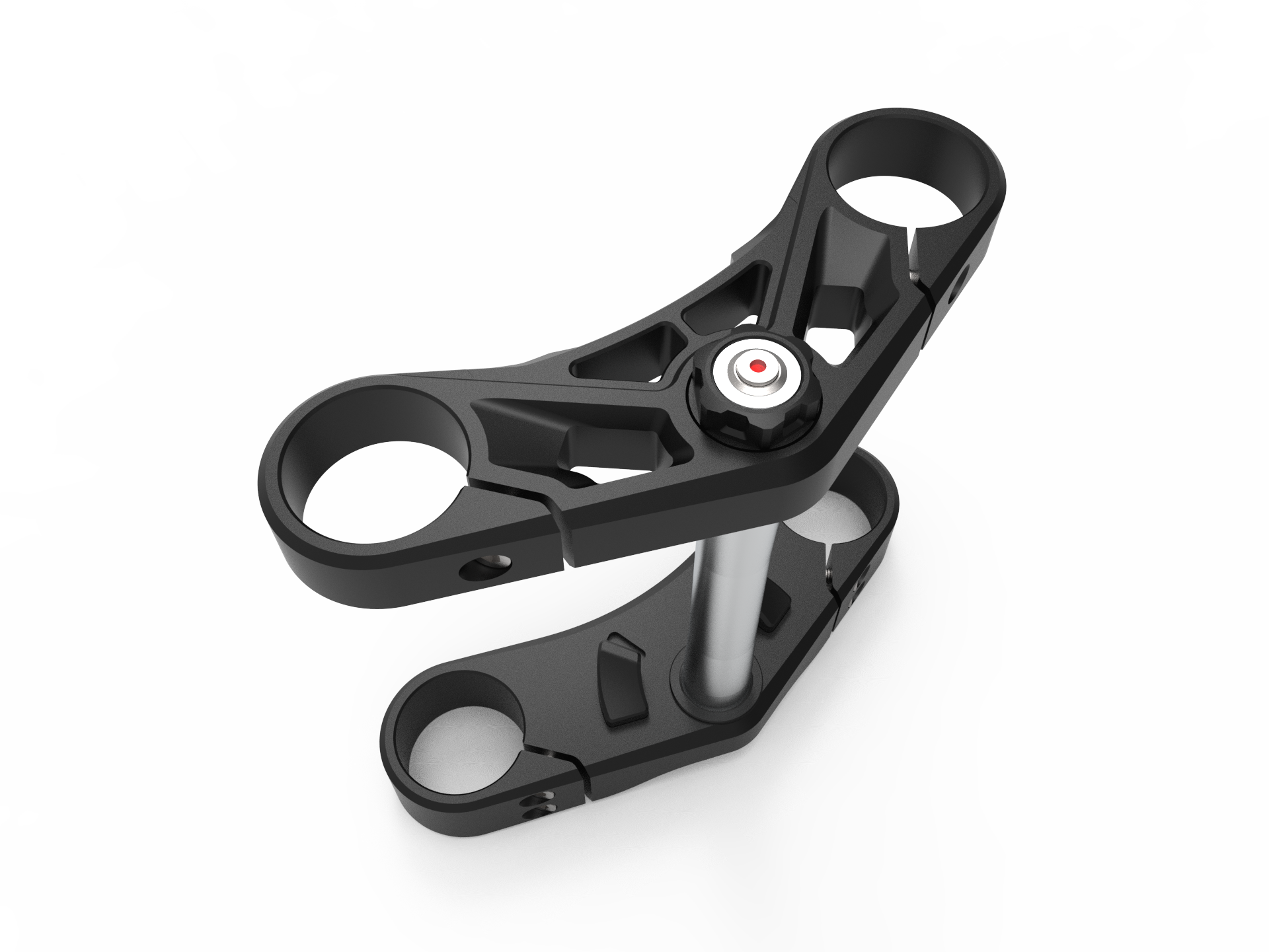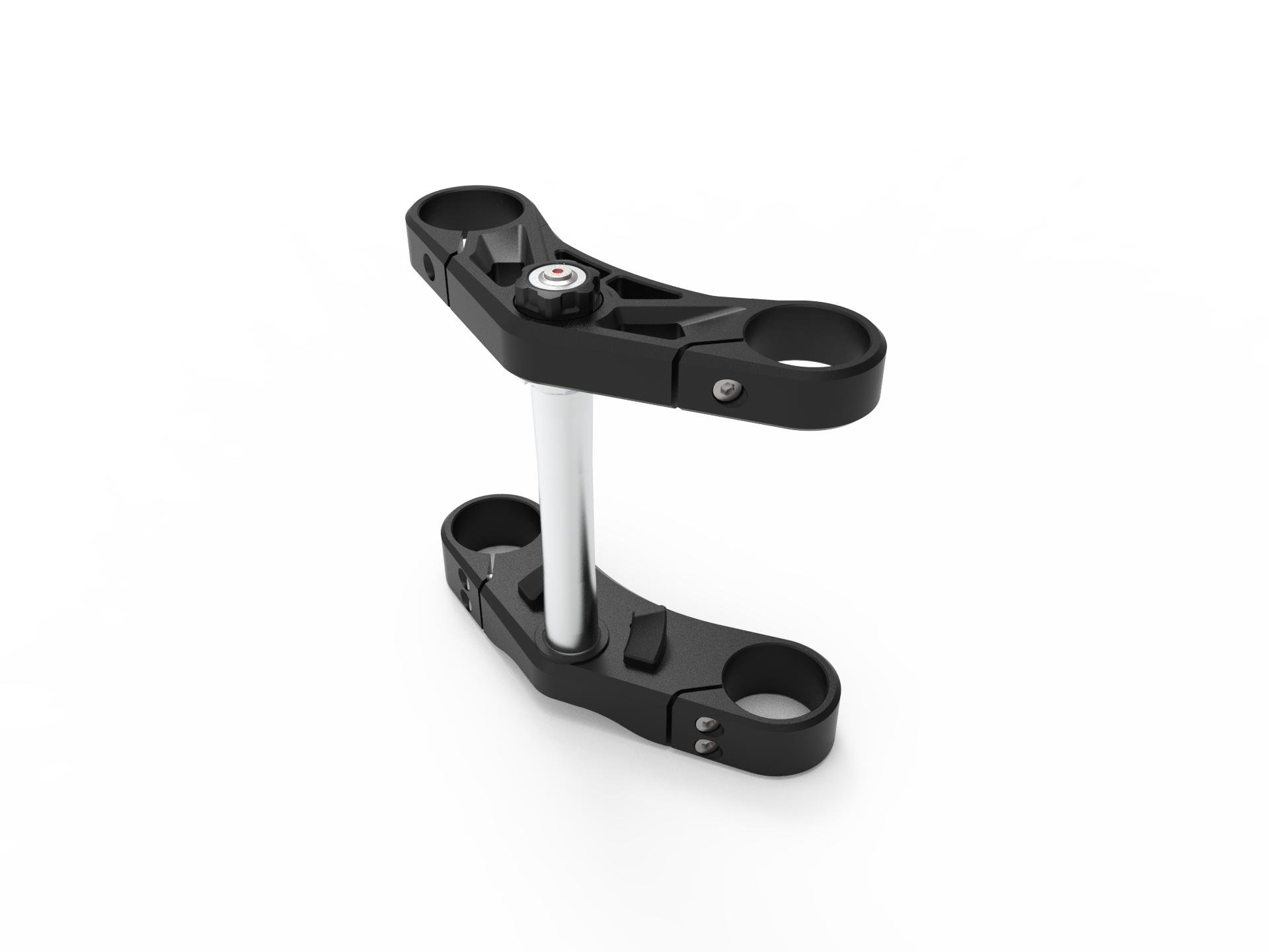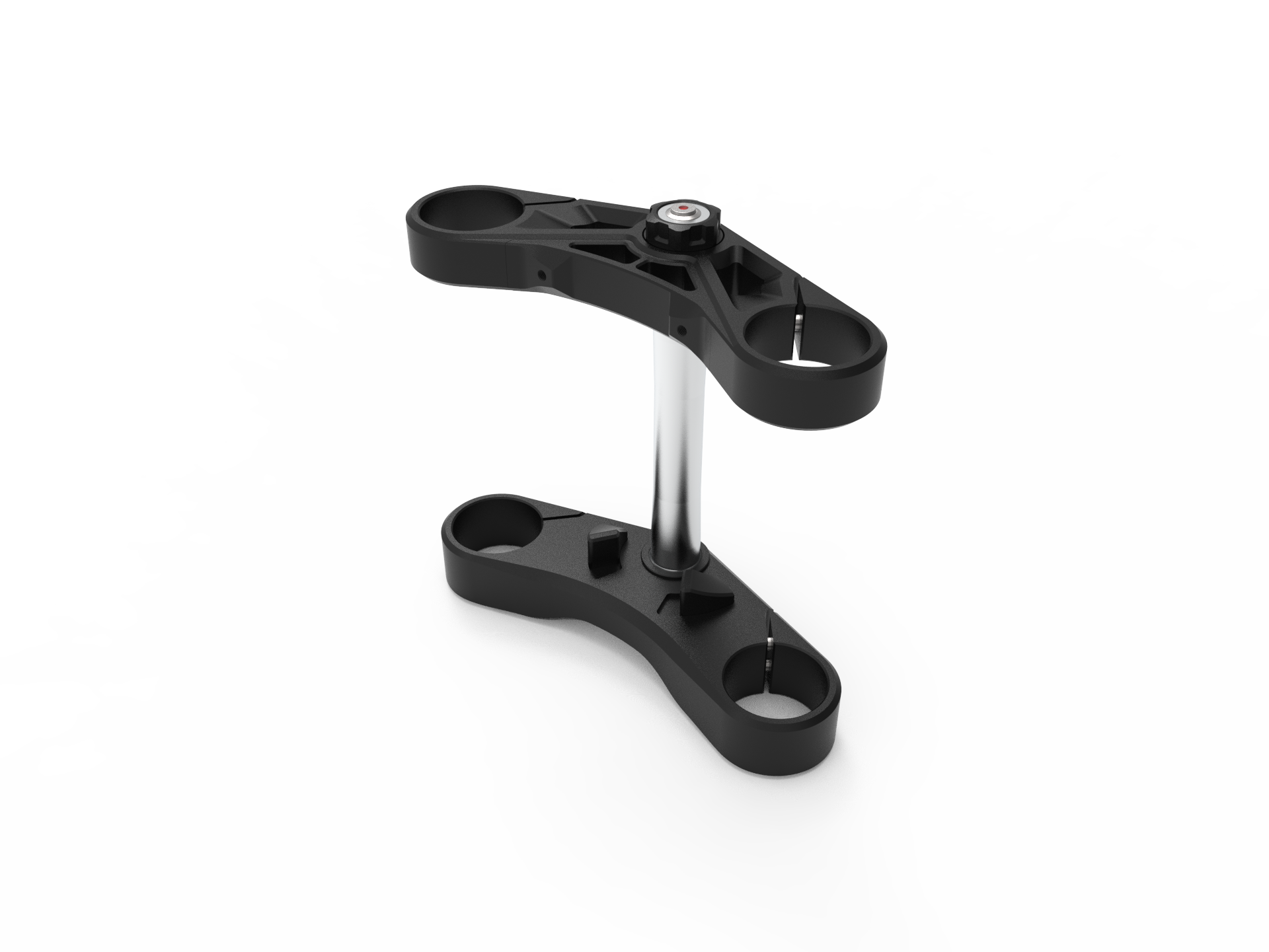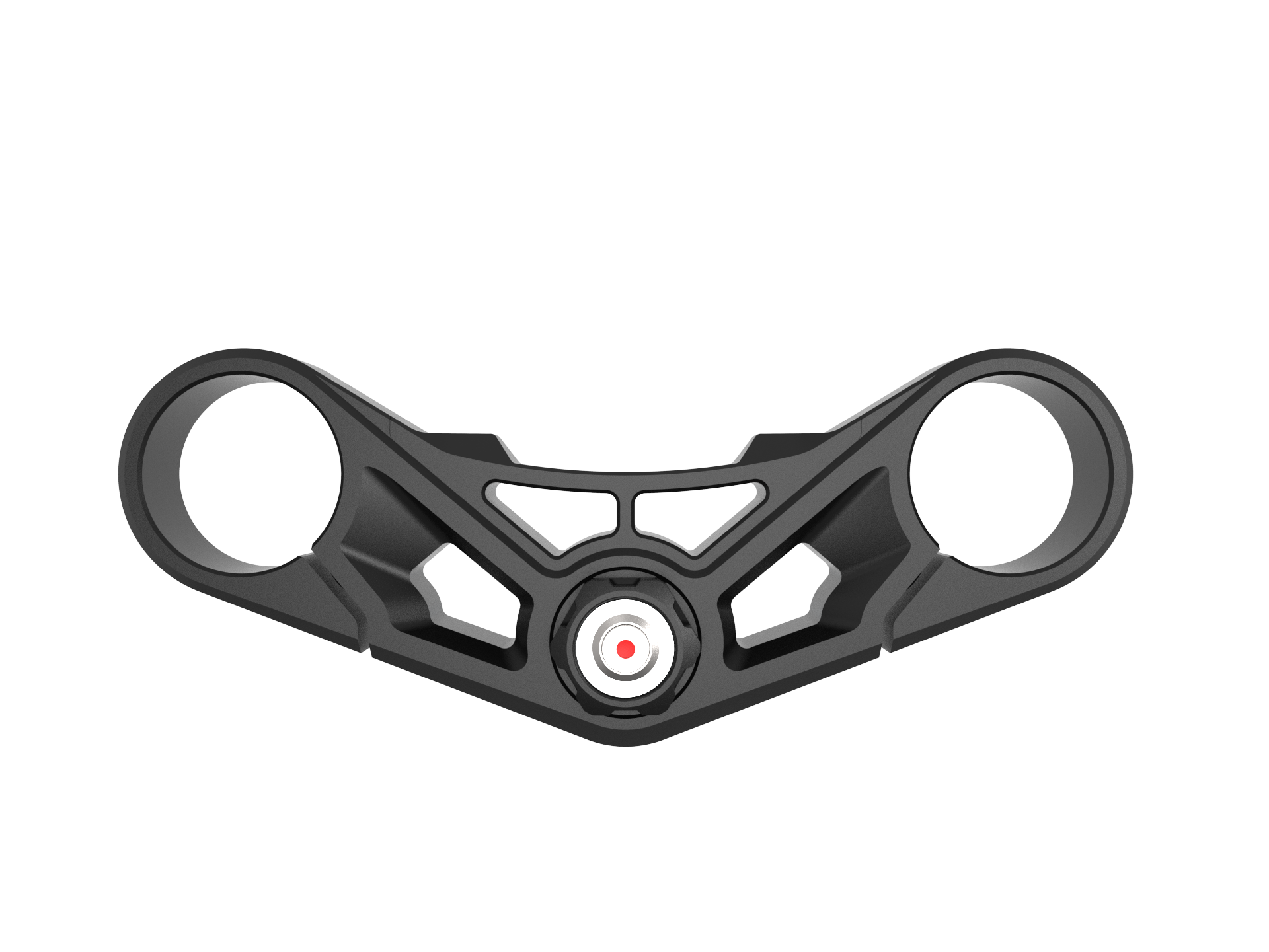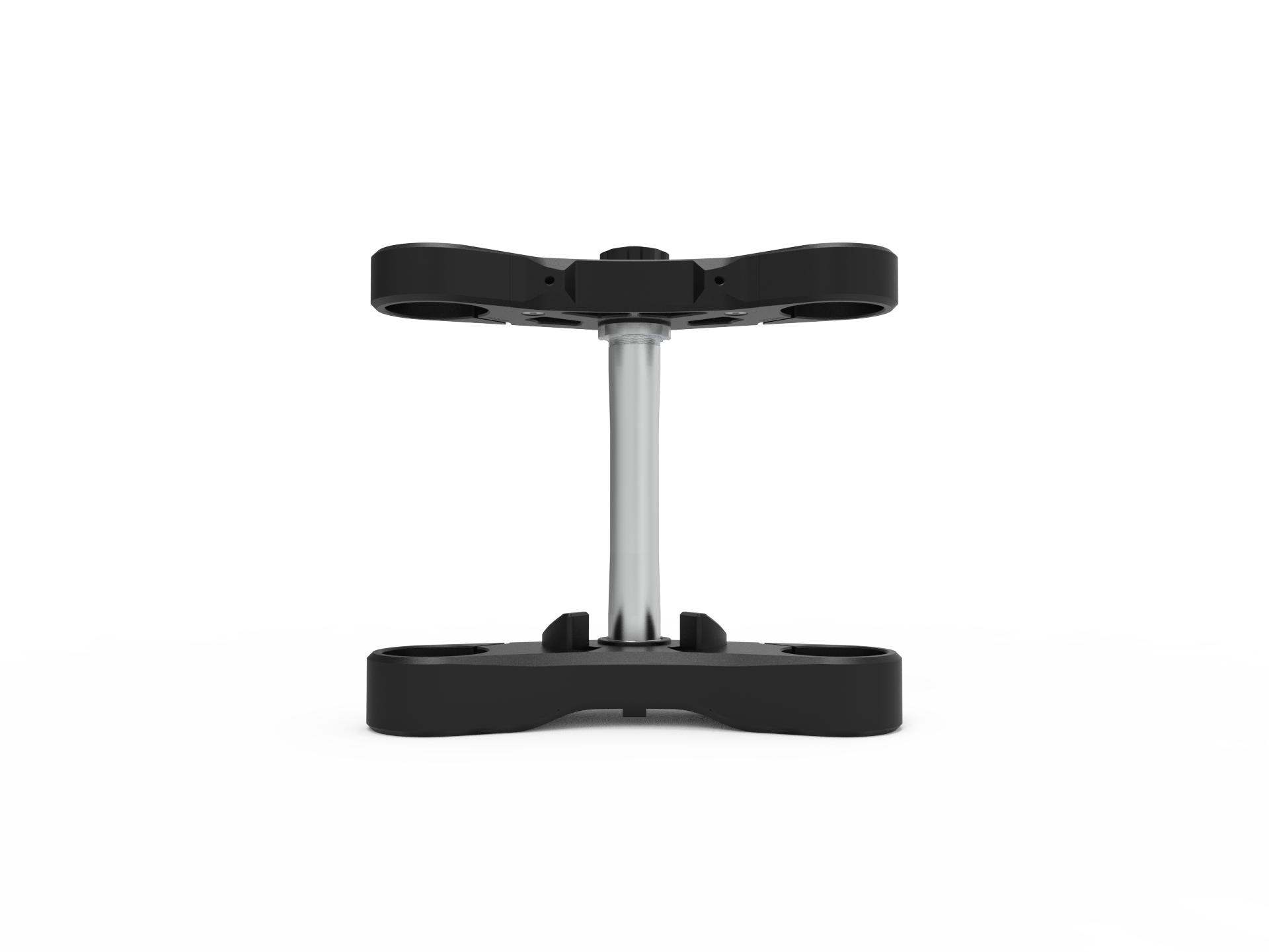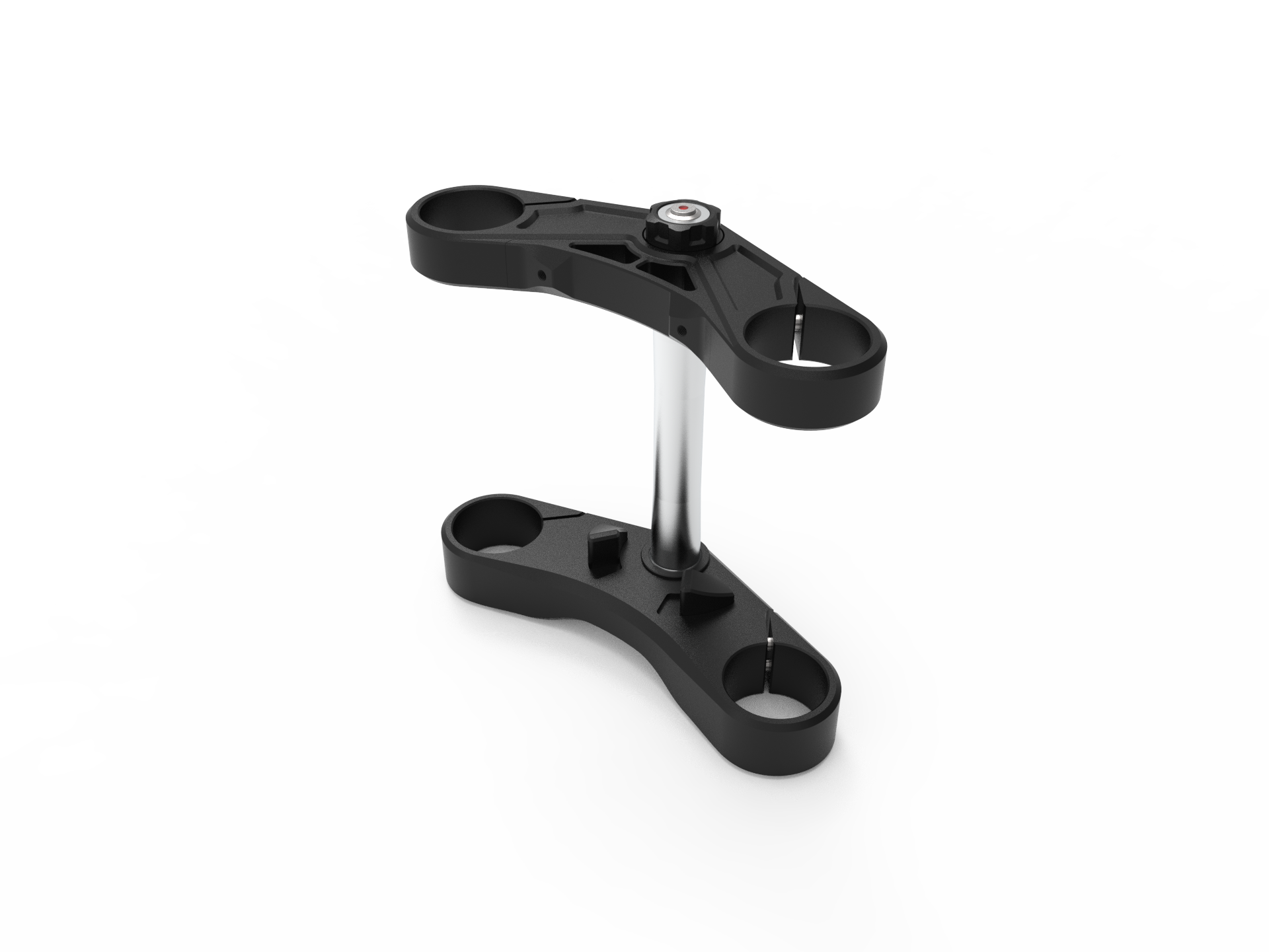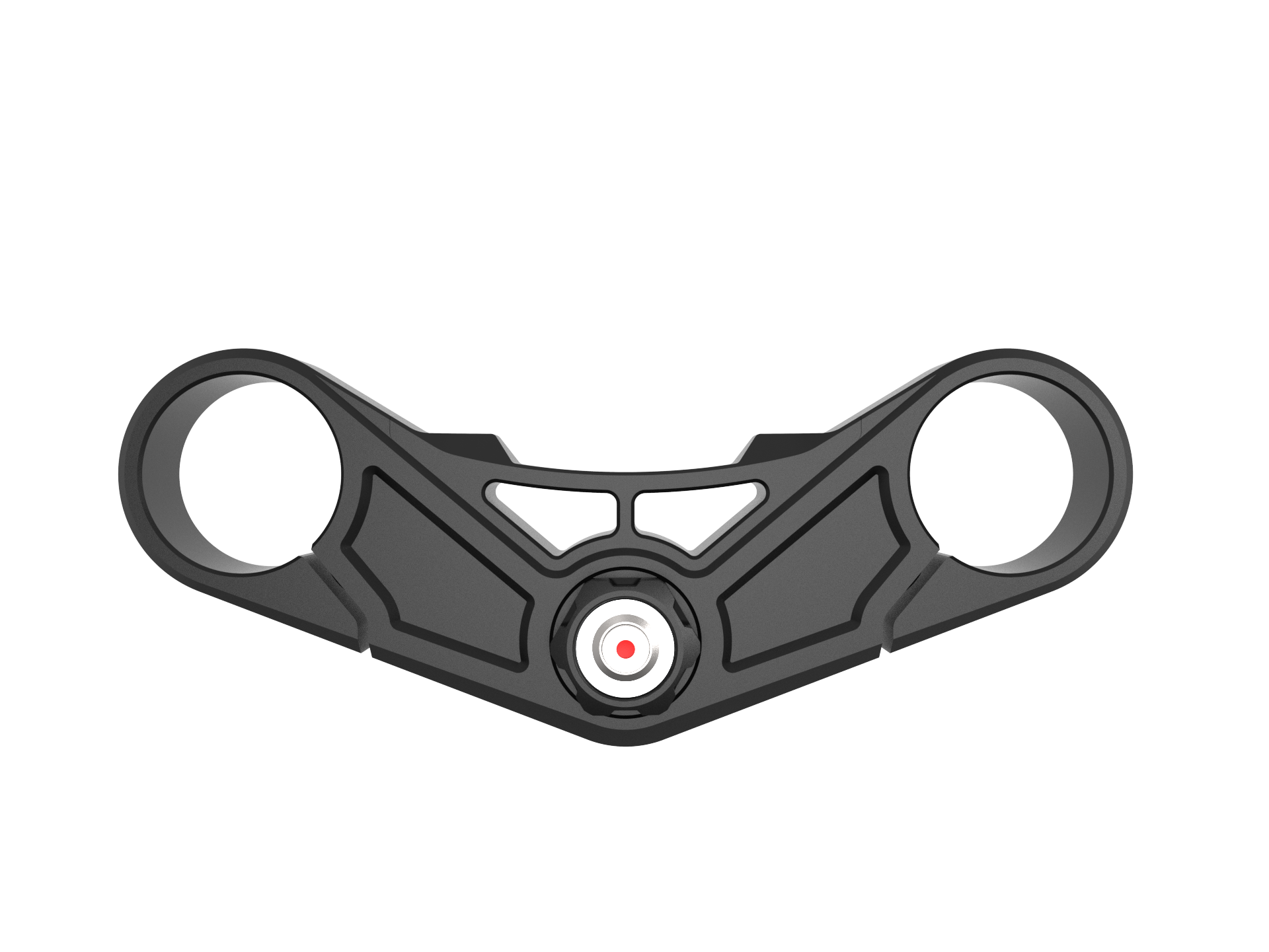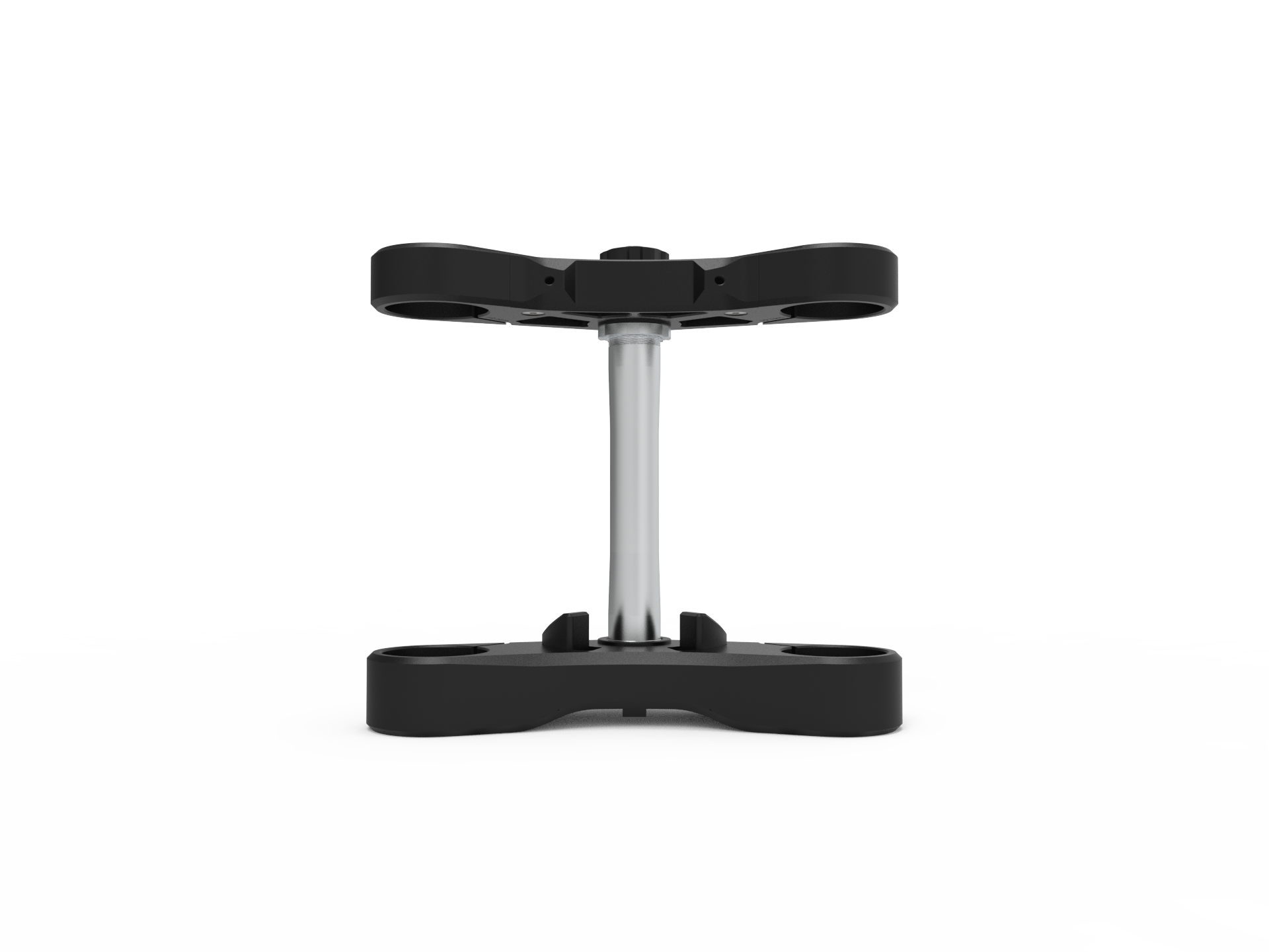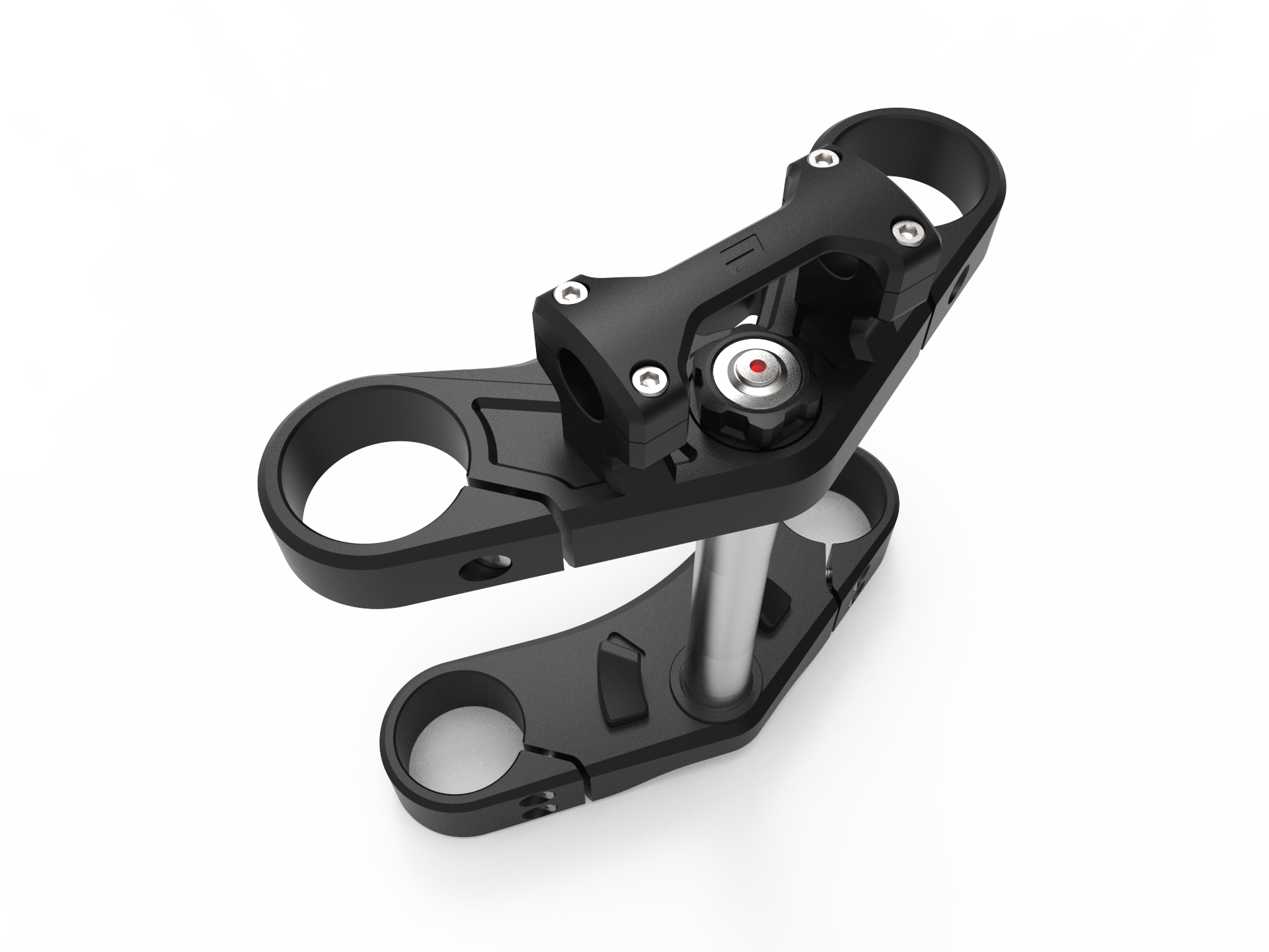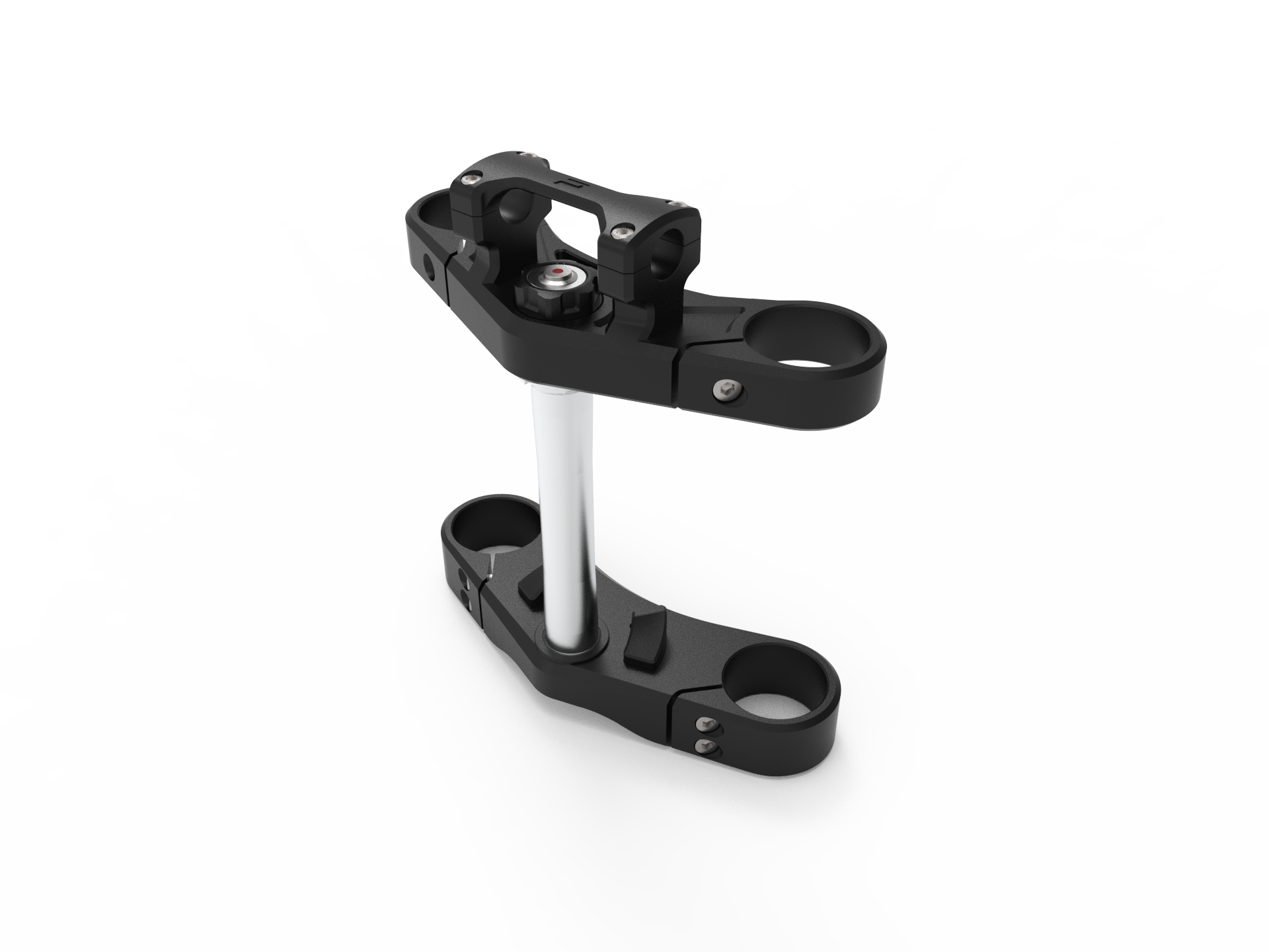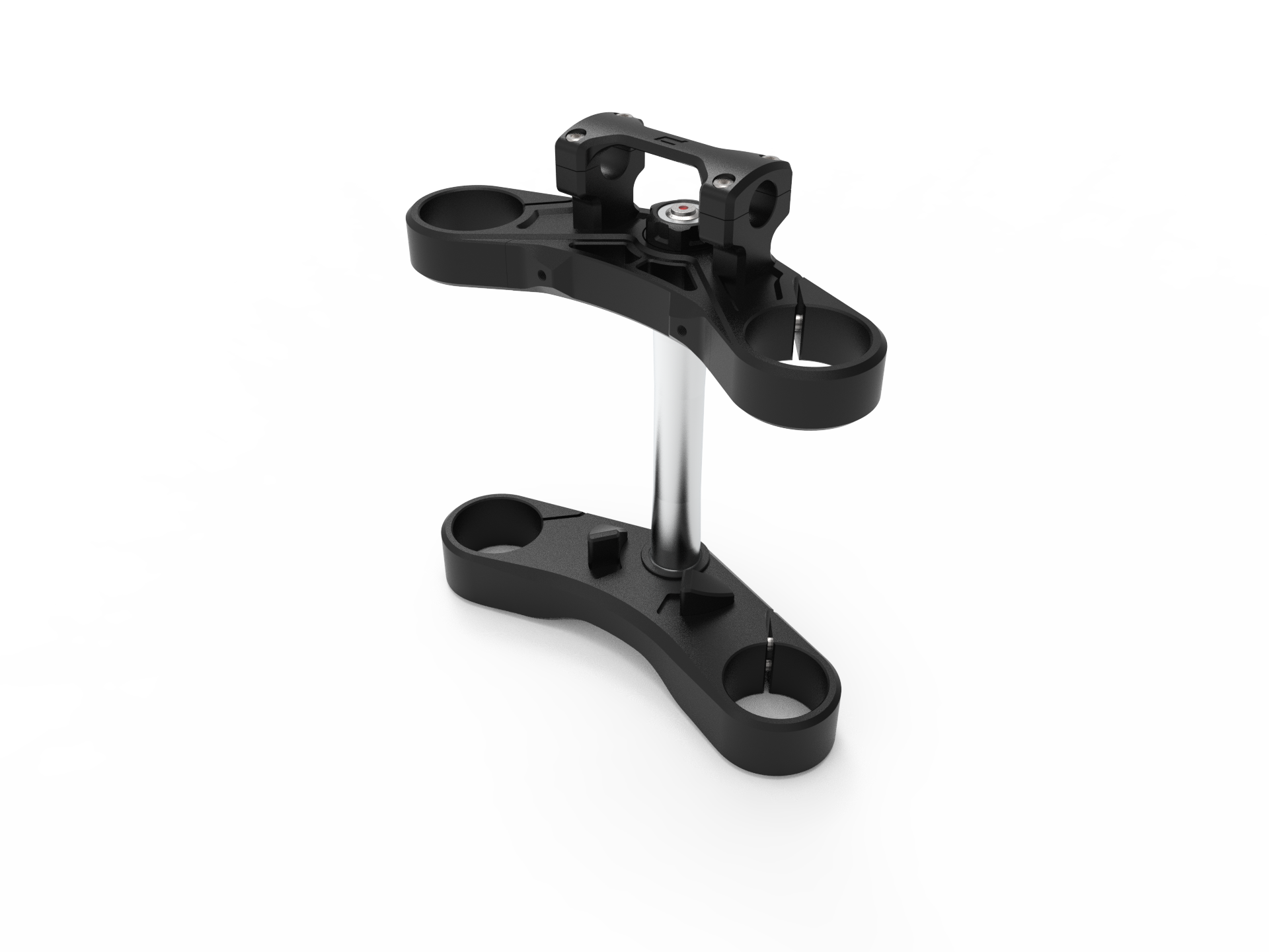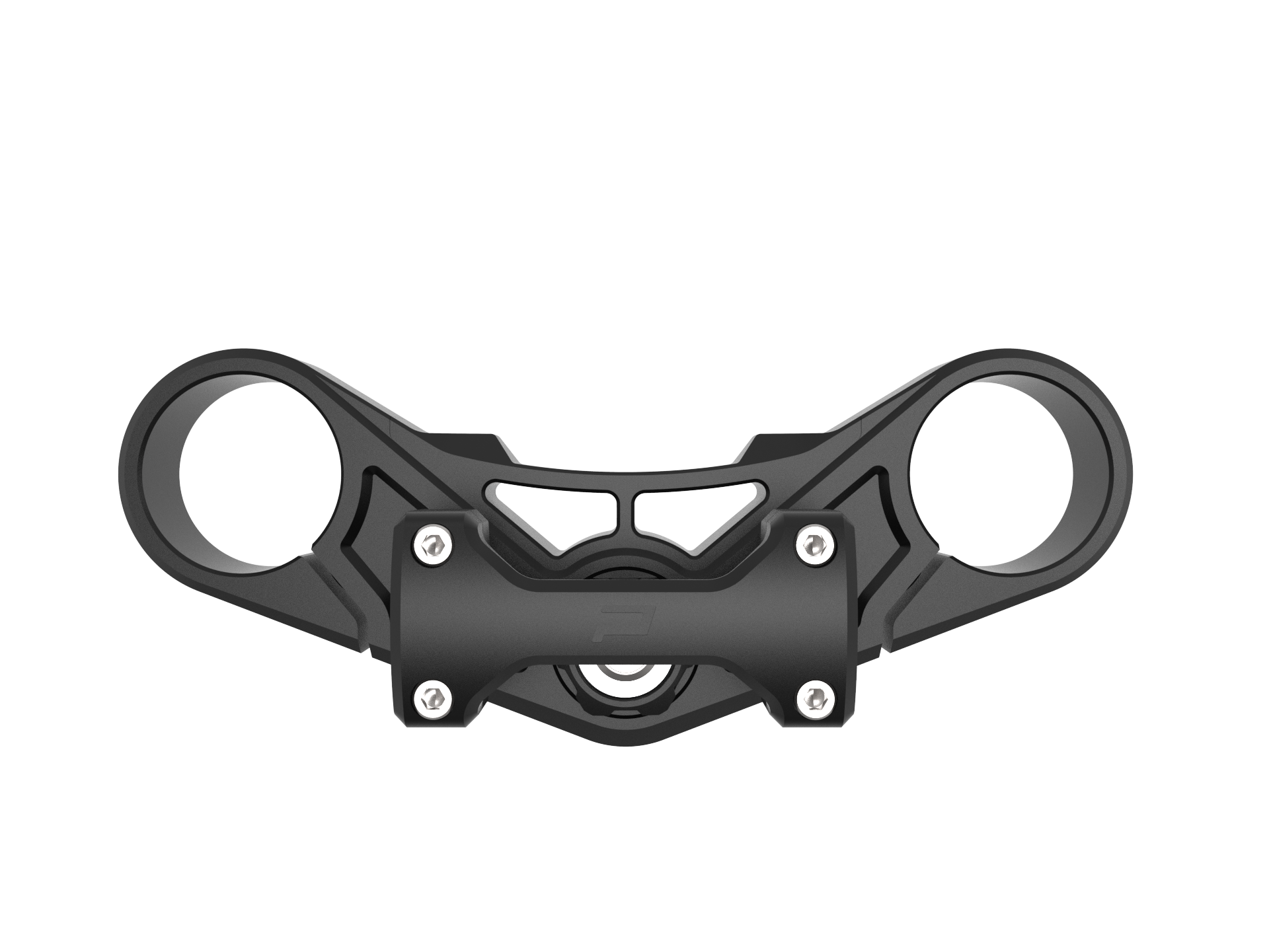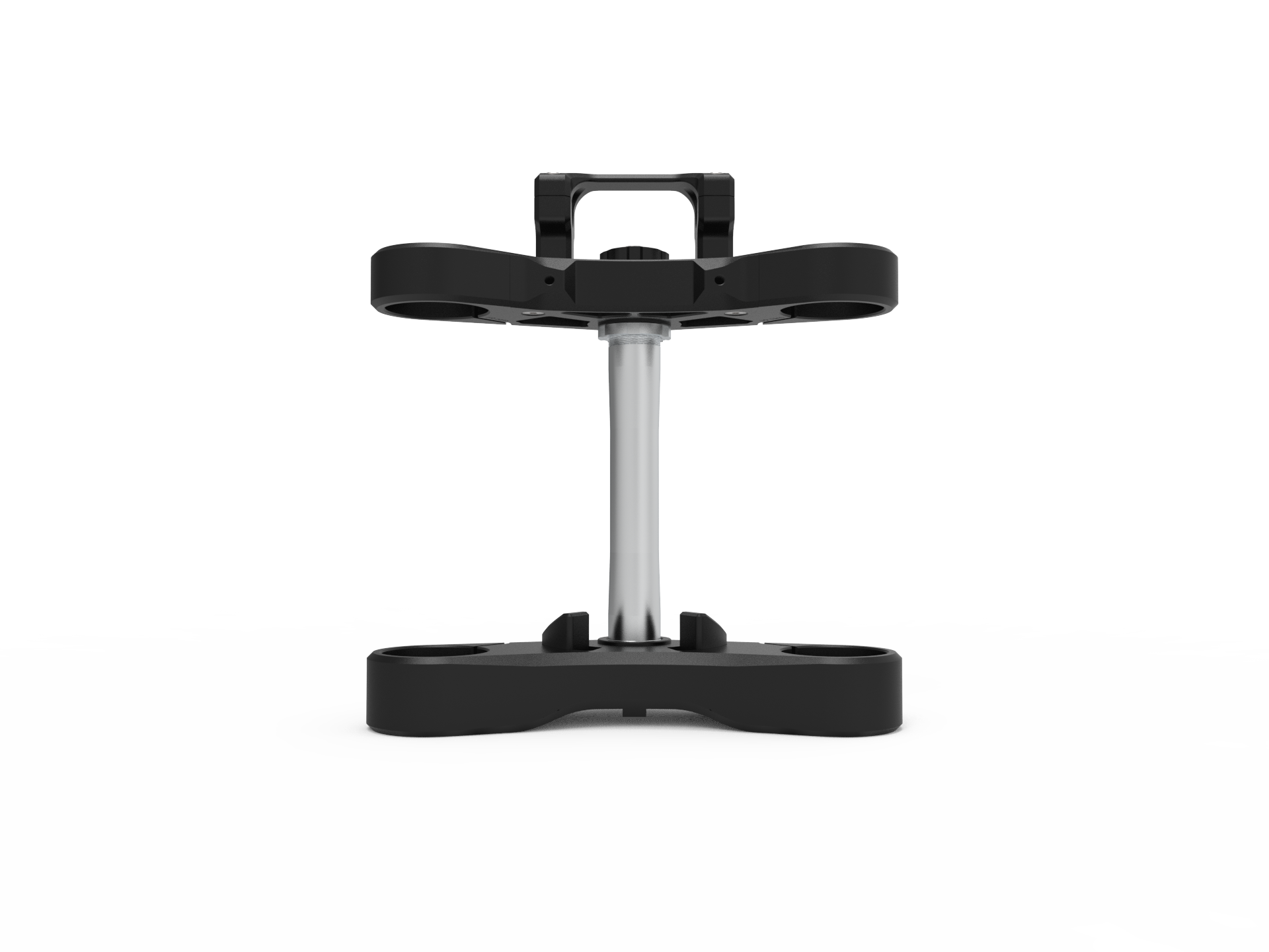 FORK CONVERSION KIT 3.0 UNIVERSAL
New and improved conversion kit for the BMW K-series and R-Series to fit the S1000RR and RnineT forks to the frame. This third generation conversion kit is improved visually and structurally and comes with a pre-installed LED Start button. The kit includes:
Full Aluminum triple tree anodised in black with adjustable steering stops and mount for brake line splitter
Aluminum billet main stem to fit the kit to the frame
Aluminum top yoke anodised in black

with two M6 bolts for custom brackets

Aluminum 22mm risers with engraved logo (if selected)
Aluminum top nut anodised in black
Aluminum tightening nut in black
Engraved Force in Nm indication
Stainless start button with red LED, comes wired and mounted
Full stainless bolt kit
Two new bearing kits + dust caps to fit the kit to the frame 
This kit increases driving comfort and solves the main issues paired with USD forks like tank hitting and reduced turning radius. Works best with our KOSO headlight fairing and Venhill brake lines.