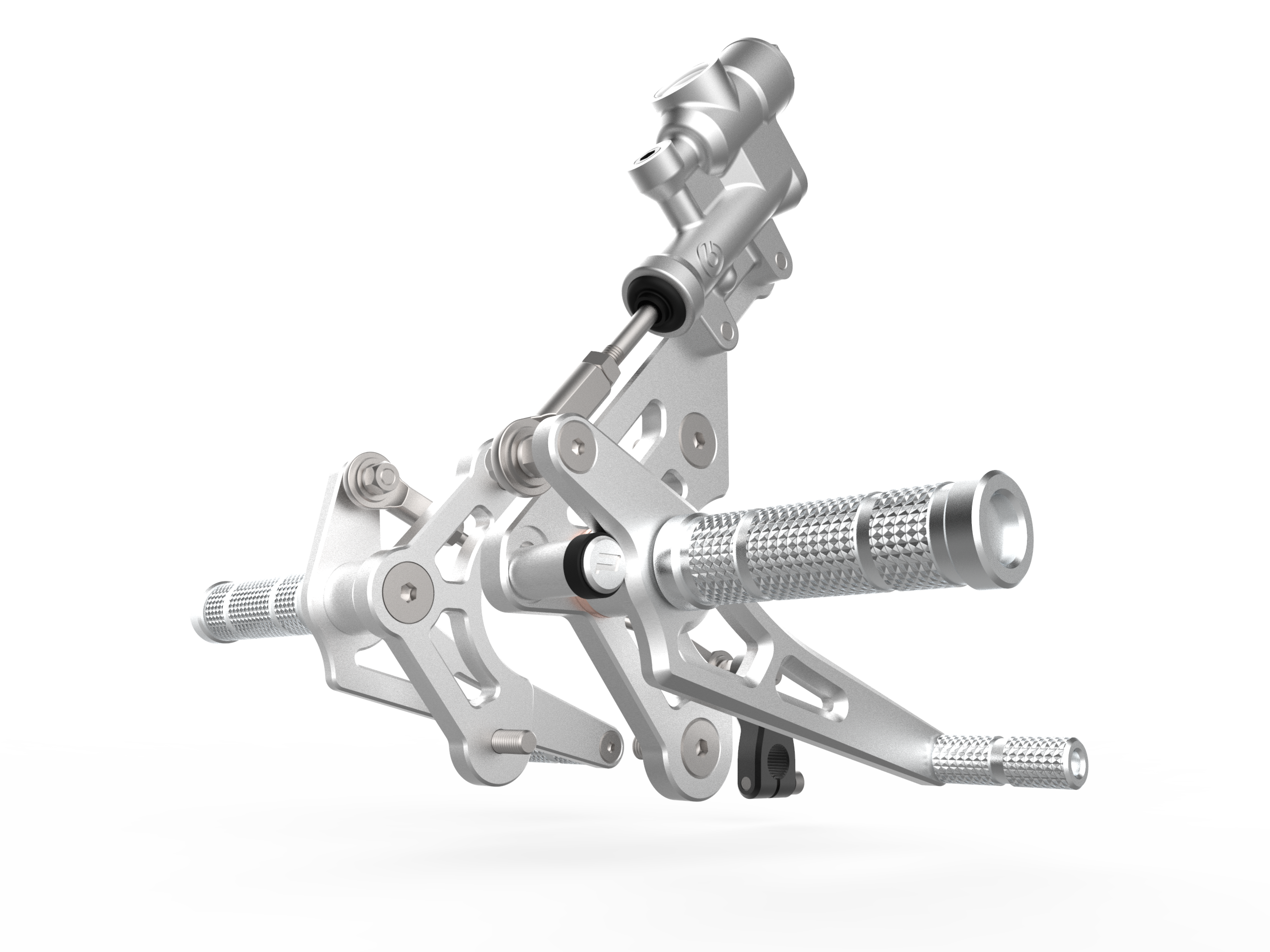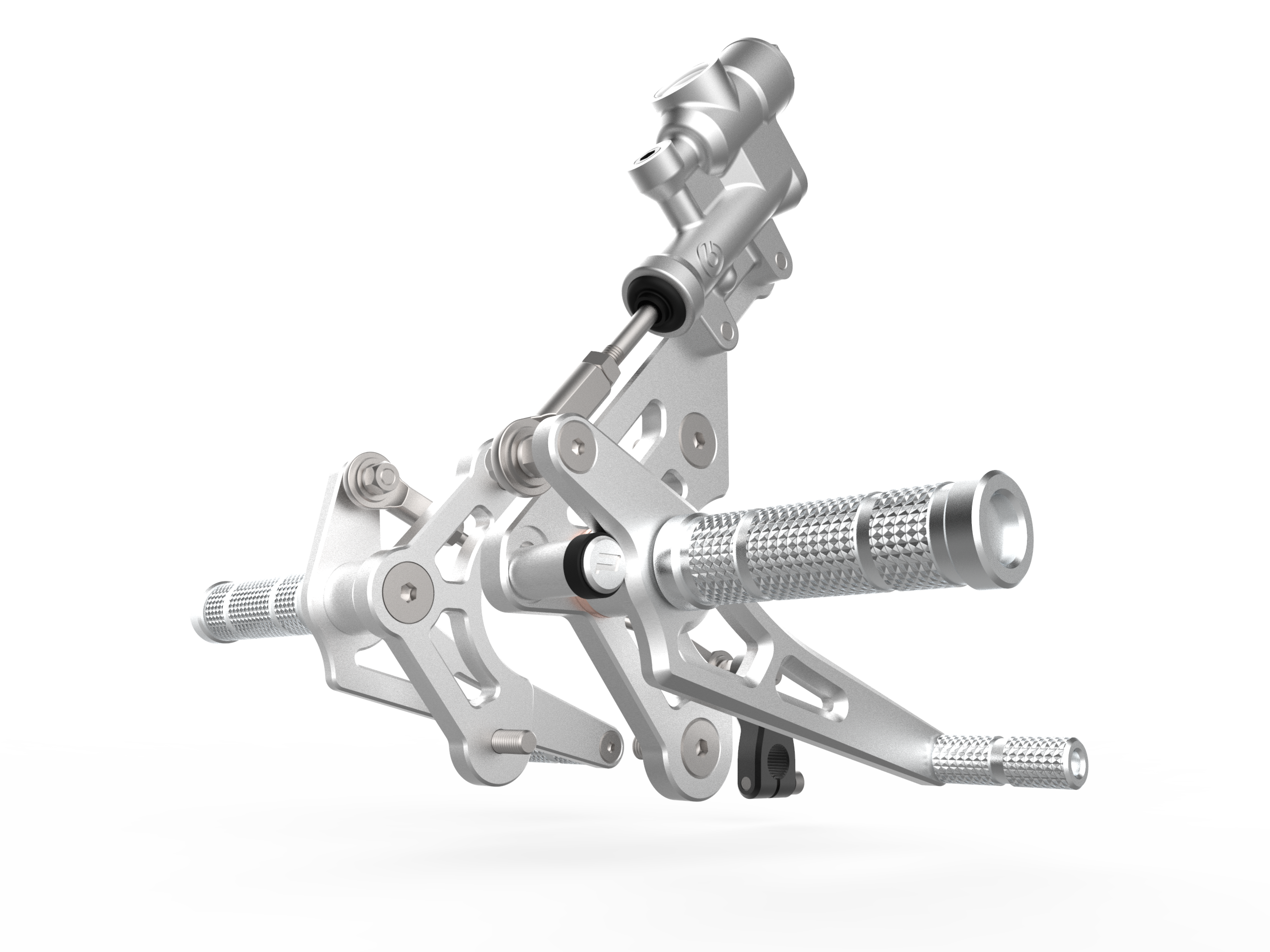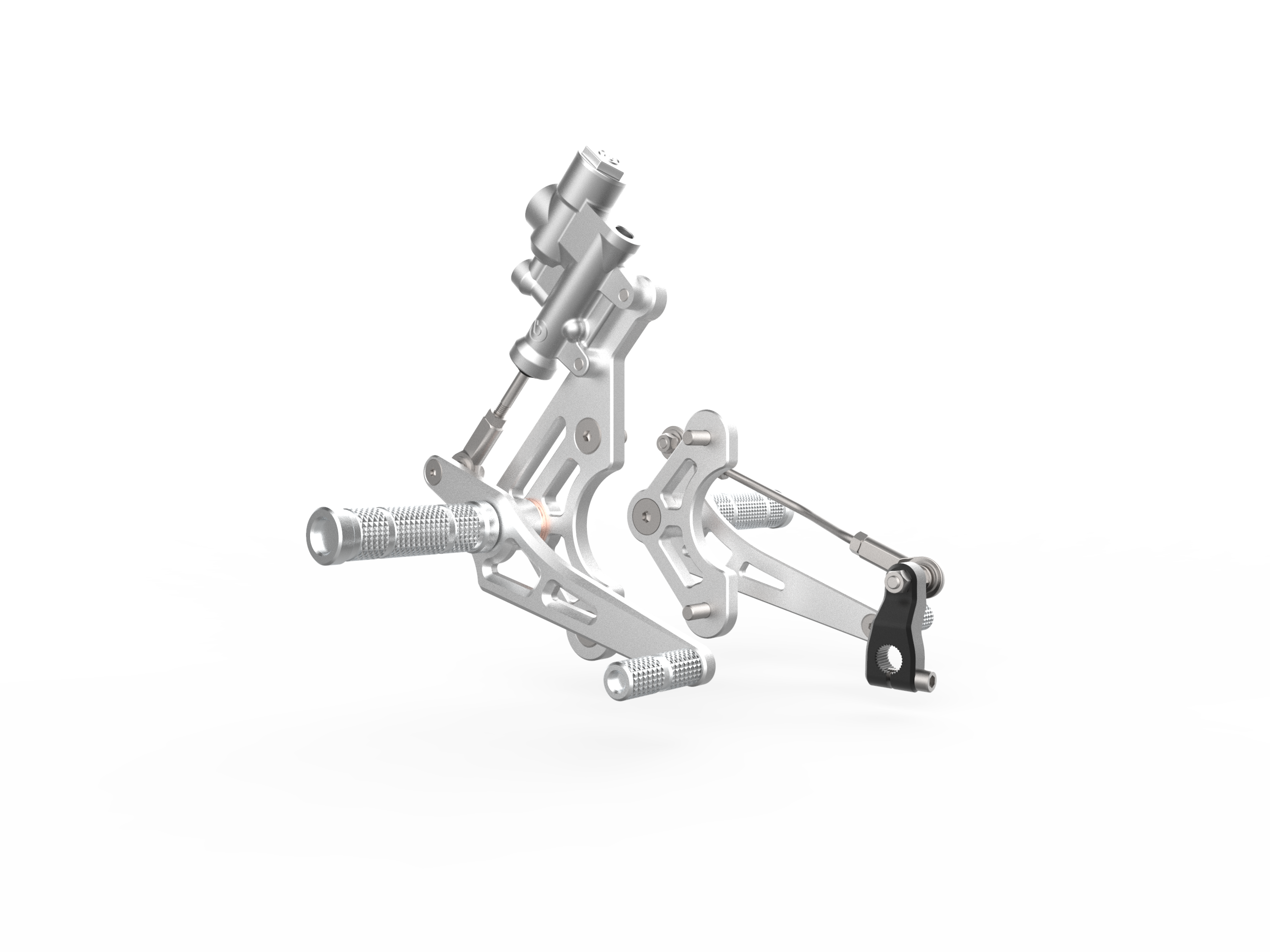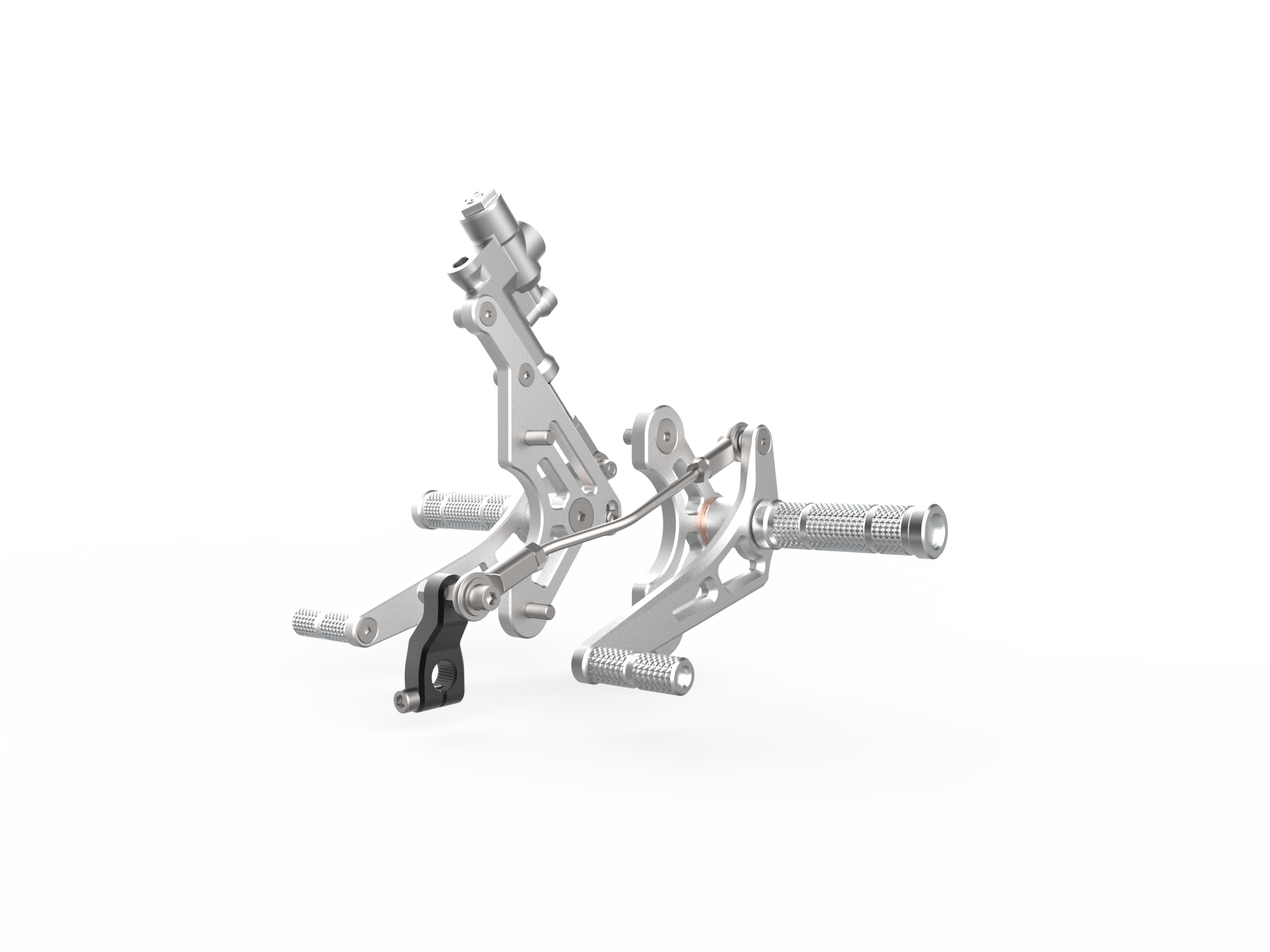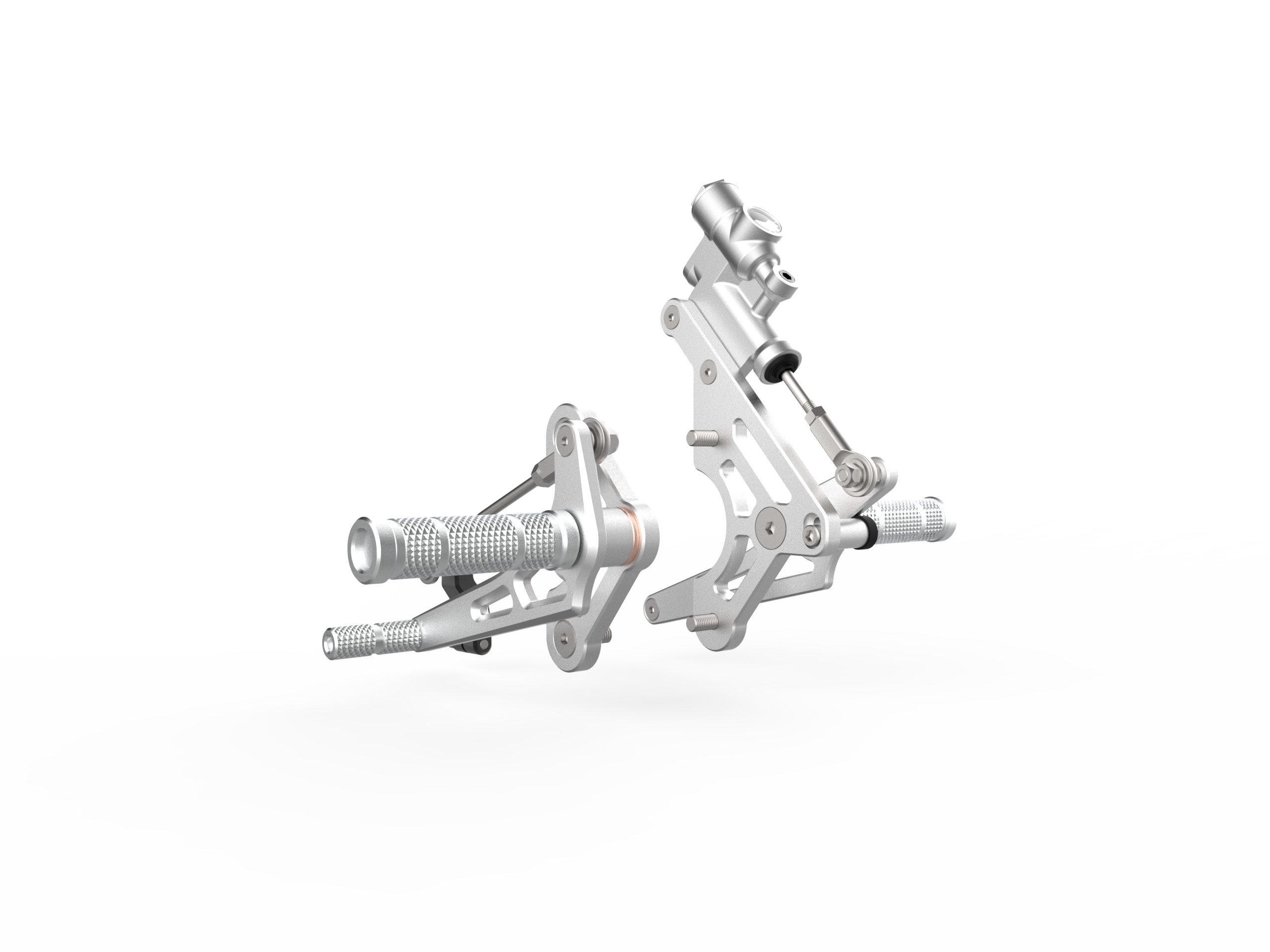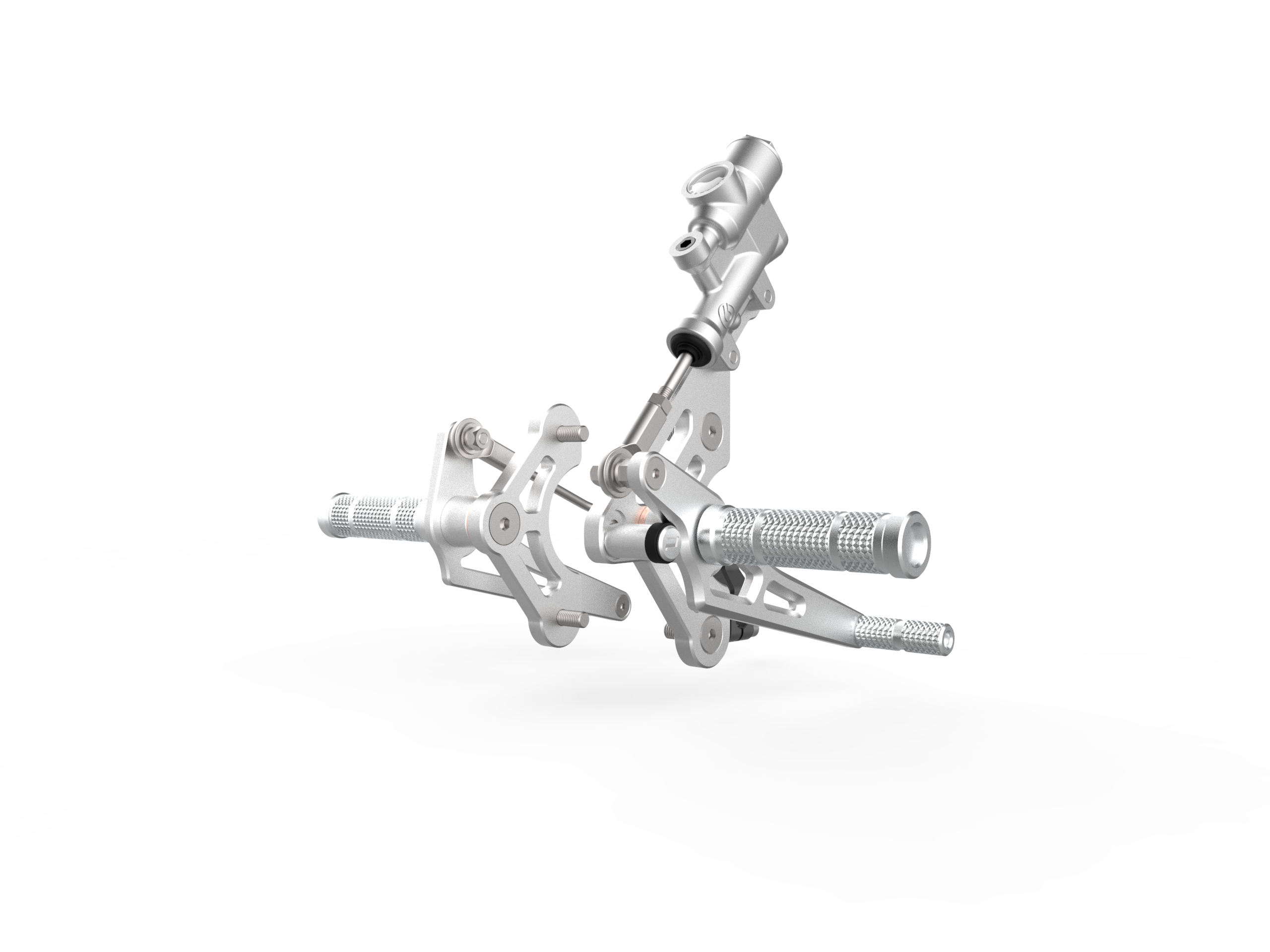 BMW K series rearset 2.0 ALU/ALU
The Powerbrick rearsets for the BMW K-series have been redesigned to be better than ever! With a reinforced base plate, a lot more lever adjustability, blind brake stop, improved bronze bearings and bushings and all flush bolts these kits are designed to compliment your build. 
The rearset will be shipped to you as a 'build it yourself' kit with an easy to follow assembly manual. The kit contains the following parts:
Aluminum base plates
Aluminum levers anodised blank (brake and gear) fitted with bronze oilite self-lubricating bushings
Aluminum foot pegs in blank aluminum
Brembo brake cylinder with integrated brake fluid reservoir
Anodised black gear lever arm to connect the rearset to your gearbox (Only compatible with K75, K100, K1100 and K1200)
Stainless gear linkage and brake push rod with self-lubricating ball bearings
Viton rubber brake lever stop/dampener
Stainless steel bolt and nut kit to build the rearset
Stainless steel bolts to fit the rearset to your bike
Banjo brake light switch + M10 crusher washers
OPTIONAL EXTRA: Venhill hydraulic brake lines with all required banjo's and bolts for €60 instead of €69! available in Carbon and Black
Note: you are not able to use the OEM brake lines with this kit, add a brand new Venhill brake line to your rearsets to make them ready to ride!
Replaces BMW Part no: 46711457232, 46711457234, 467123212489, 46712321242, 46711457231, 46711458021, 467123212479 and 46712321241