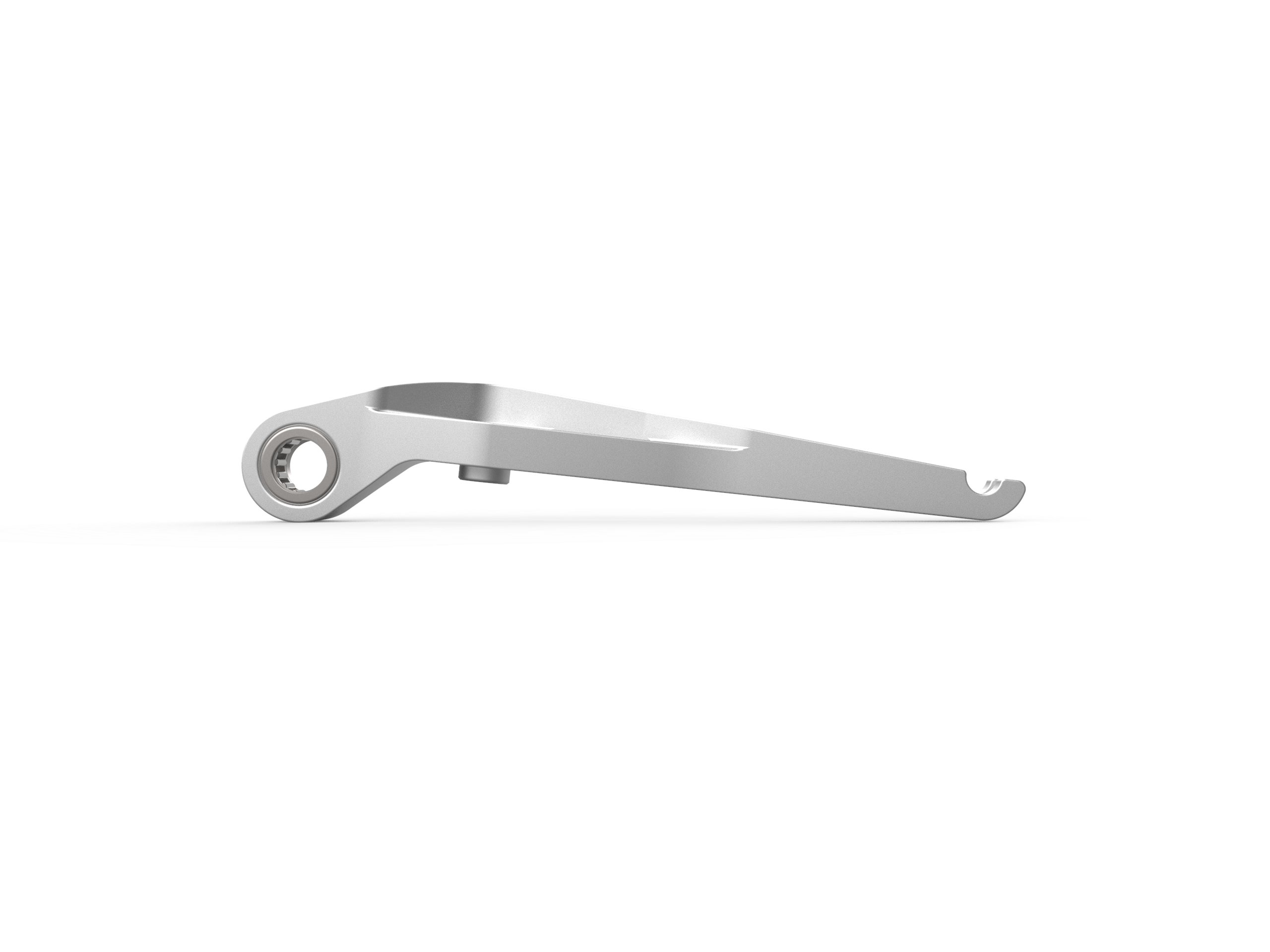 R-SERIES AIRHEAD CLUTCH ARM
This clutch arm developed by Aximech fits BMW R series gearboxes from 1980 to 1995.
CNC machined from Aluminium 6082-T6 and anodised natural. The arm length is 8.5mm shorter than original to allow for a quicker actuation. Reinforced design and significantly stiffer than the original to create a more direct clutch feel. The clutch arm is supplied with pre-installed pivot needle bearing. 


parts to be reused from your old clutch arm or to be added:
Bearing pivot bush - BMW part #: 23131241833

Pivot bolt - BMW part #: 0711990299


Adjuster screw - BMW part #: 23131241848

Adjuster lock-nut - BMW part #: 07119904948